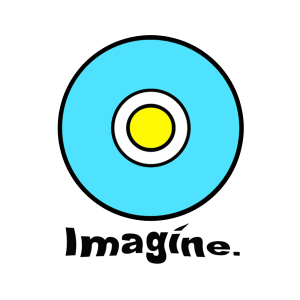 What do you see?
Our logo is designed to look like anything you can Imagine. Is it a target? A desert island? A CD? The sun in the sky? We want to know what it looks like to you!
The Contest:
Show us what our logo looks like to you. You can use coloured pencils, paint, clay, lego, paper, anything you like! Don't be afraid to change it – the most Imaginative submission wins!
How to submit:
Simply send a photo of your creation from your phone, to our official WeChat account. The deadline is Sunday 14th June.
Prize:
The prize is a free summer camp of your choosing. It can be a Knight School camp, Sailing camp or Survival camp.
If you win, we will display your submission at the very top of our website, replacing the big Imagine. logo for a week!
** All submissions will be rewarded with a free fridge magnet (if you supply your address) and many submissions will be displayed on our website **
Official company QR code