Imagine. is hosting a Bubble Party! Every last Tuesday of the month- starting next week!
On July 28th, join us for bubble football fun at Chaoyang Park's Football Field. We will be rolling, bouncing, and crashing from 7-11pm.
Adults only- bring some drinks and bounce the day away with us inside your very own bubble.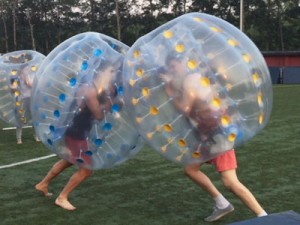 http://imagine-china.com/bubble-party/
Tickets sold online for 100 RMB and at the door for 150 RMB.