Learn how to ski on 8 exciting ski sessions on Winter Saturdays !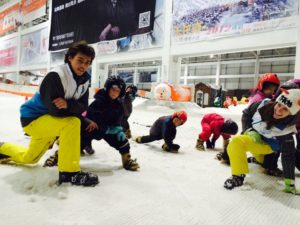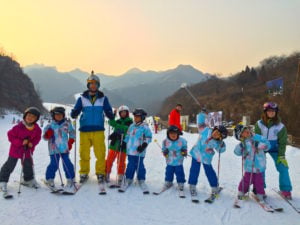 About the Activity:
Ages: 7 - 14 years old
Prices: (Include tickets, ski rental, ski clothing and lessons and instruction from European-qualified instructors.)
(8 sessions) 3900RMB (100 rmb discount and better learning!)
Single Indoor session : 450RMB/ per class
Single Outdoor session: 550RMB/ per class
Locations and Dates: The club is run indoors for 4 Saturdays before the Christmas break and 4 outdoor sessions after Christmas.
Indoor: Qiaobo Indoor Ski Center (Nov. 19, 26/ Dec. 3, 10)
Outdoor: Jundushan Ski Resort (Jan. 14, 21/ Feb 11, 18)
Class time:
Grades 1-3 (8:30-12:30)
Grades 4-6 (10:30-14:30)
Logistic important information:
On outdoor weeks (Jundushan Resort) buses return one hour later.
For ISB students there is transport from ISB. For other students, please arrive at Qiaobo or Jundushan half an hour before the lesson.
To sign up please fill in the form below.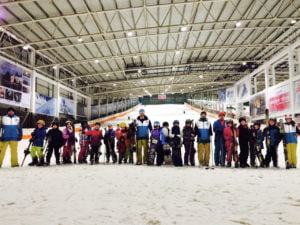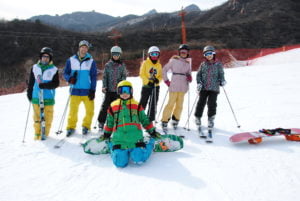 Please read thoroughly the Waiver of Liability form
Please provide an 800 RMB deposit after booking.
We accept bank transfer, WeChat, Alipay, or cash.
Details will be sent after the form is submitted.
Contact: info@imagine-china.com or call 010 5739 4933
中文咨询请拨 010 5739 4933