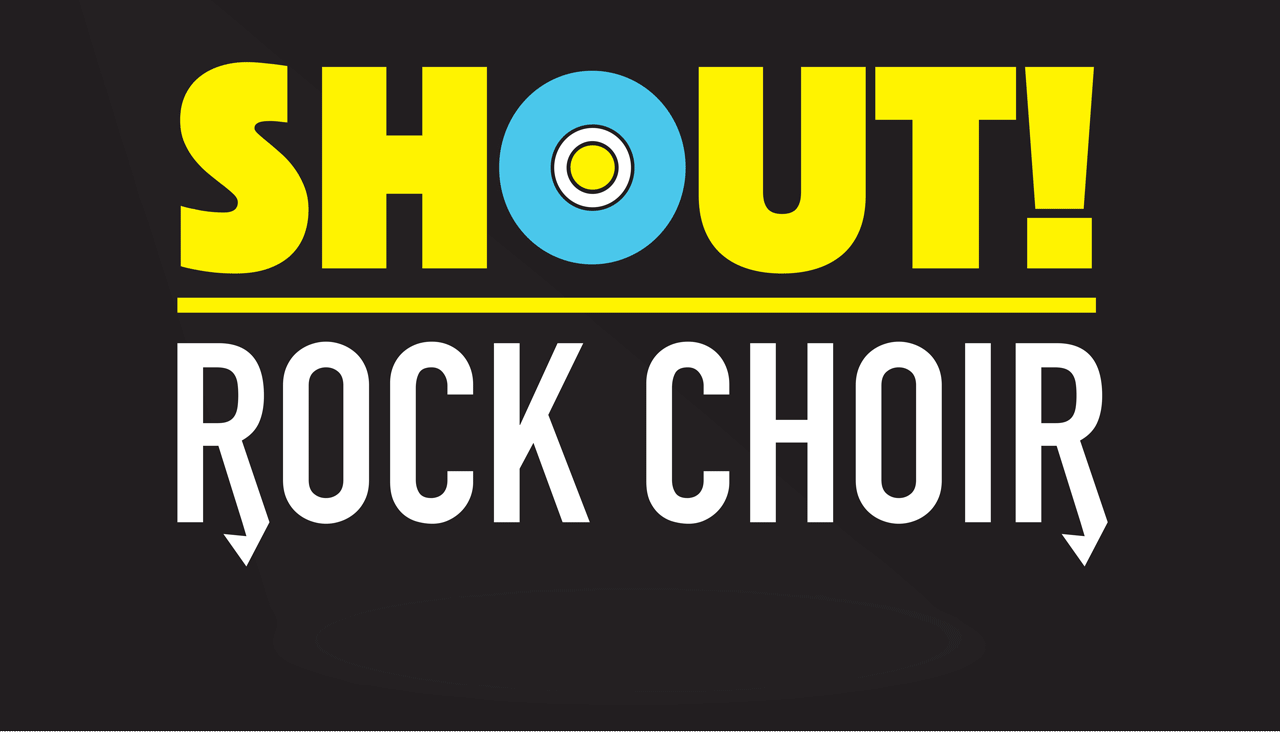 A fun group for adults, meeting weekly in various Beijing locations
Try it out for free, no experience necessary!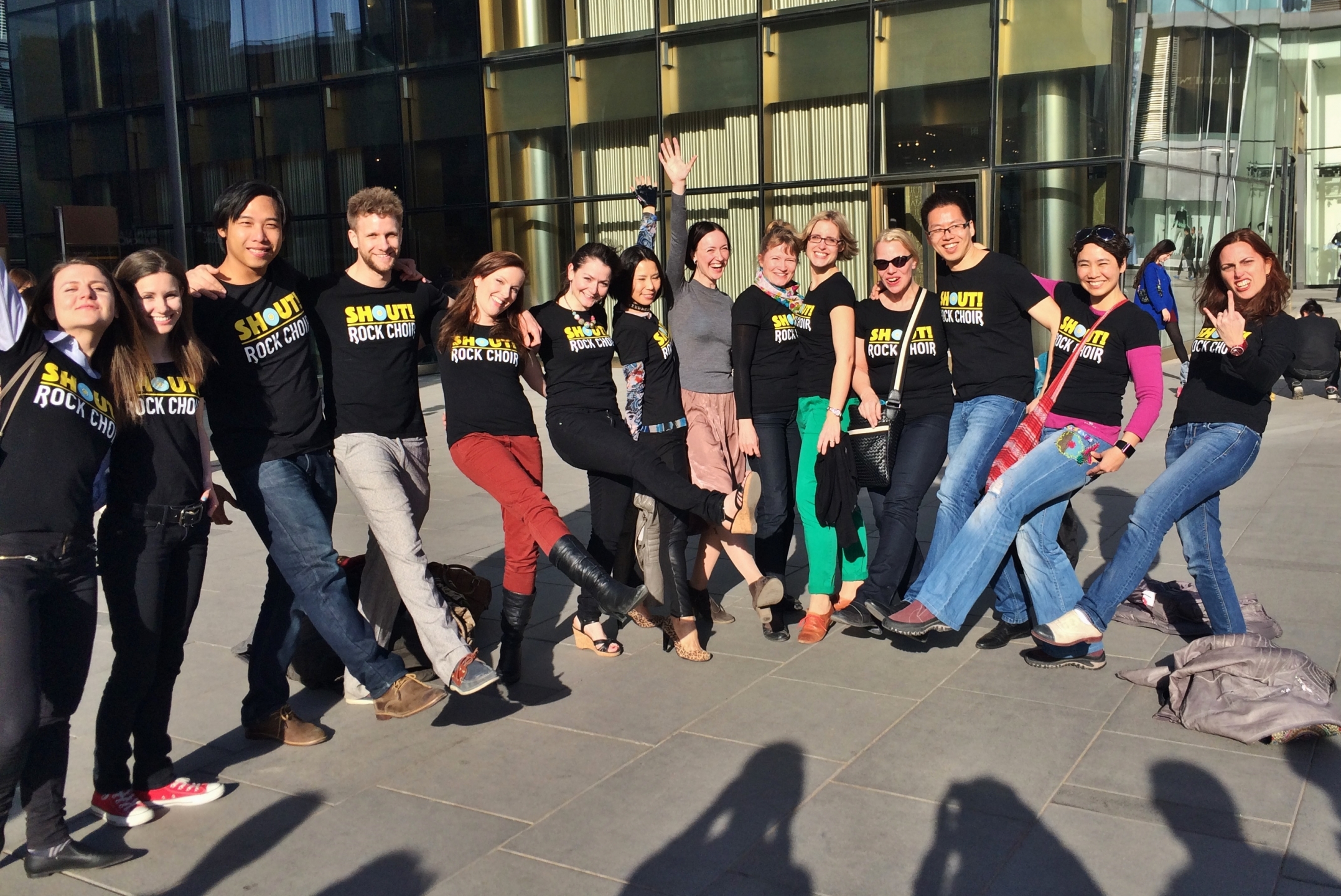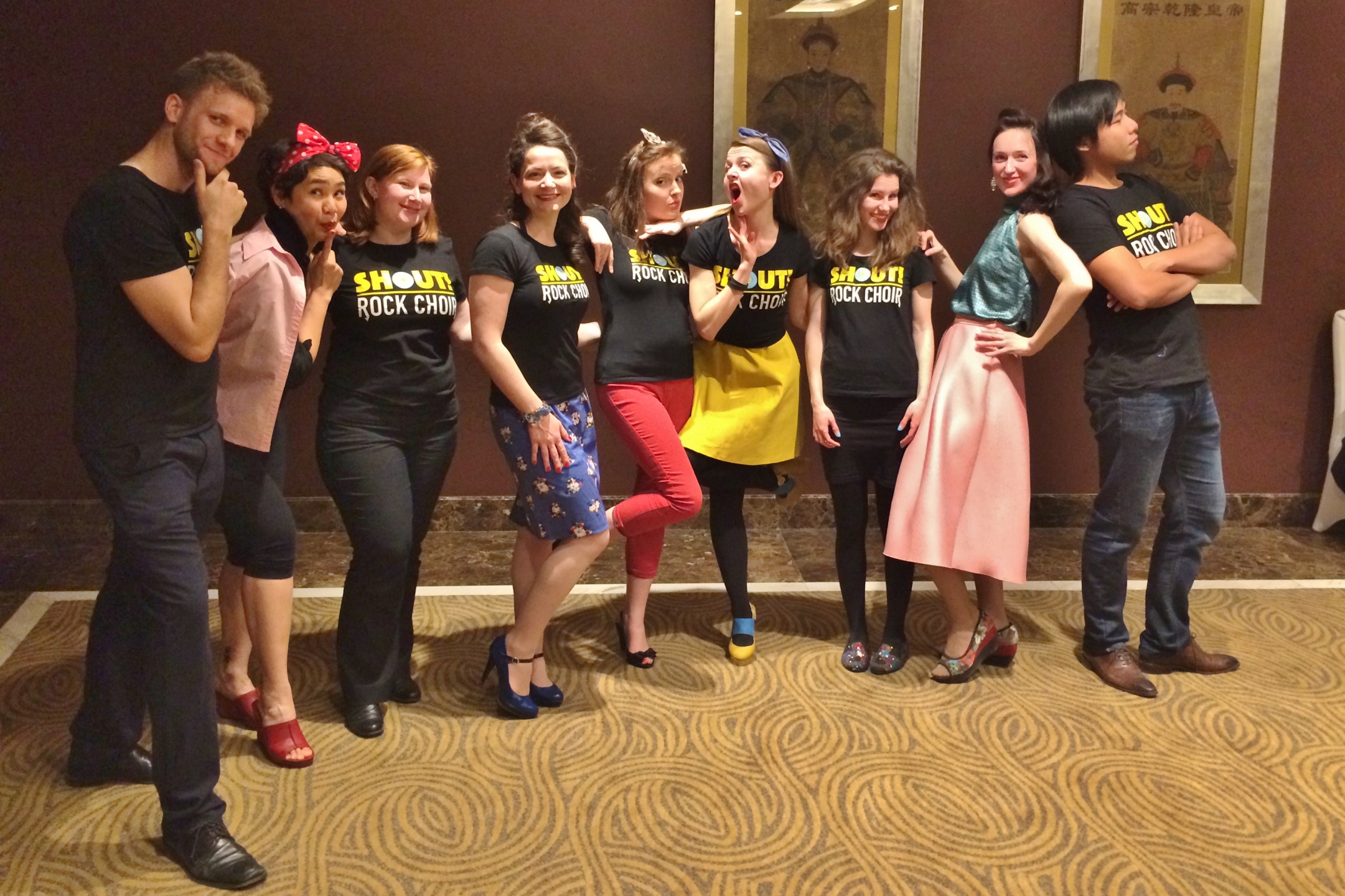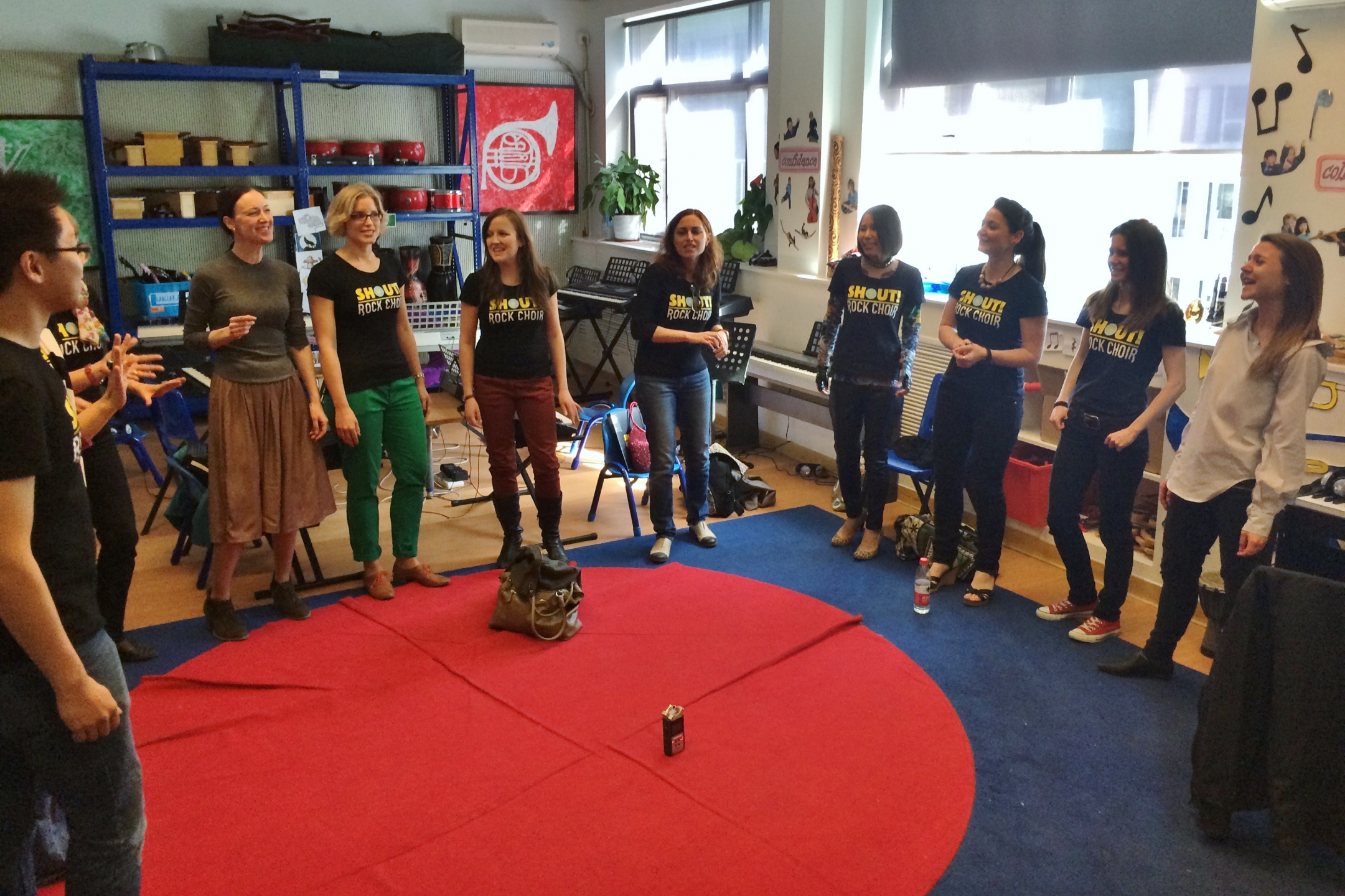 We take pop and rock songs and arrange them into multi-section pieces ready for all abilities. Our professional singing coach guides the group in a friendly and supportive way, giving technique tips and using a teaching method that allows participants to choose whether to follow sheet music or simply follow by ear. It's never too late to come along for a free trial session! After this, you can join the rest of the course, which ends in an exciting performance opportunity.
New Season Rehearsals
Beijing Riviera
Every Friday morning, 10:30am-12:00 noon, from 10th March 2016
Directions
Room: Clubhouse Piano Room (In clubhouse, go up elevator to third floor, turn right, past nail bar, turn left)
English Address: Beijing Riviera, 1, Xiang Jiang Bei Lu, Chaoyang
Chinese Address: 朝阳区 香江北路1号 香江花园, 俱乐部
Map Link: http://j.map.baidu.com/whjfz
BSB Sanlitun
Every Thursday evening, 8:00-9:30pm, from 10th March 2016
Directions
Room in school: Music Room (go around the side of school, go in side gate, turn sharp left, go in door, turn left again, head up stairs to top floor)
English Address: British School of Beijing, 5, West 6th Sanlitun str., Chaoyang
Chinese Address: 朝阳区 三里屯西六街5号 北京英国学校
Map Link: http://j.map.baidu.com/Ffefz
How to get involved
All abilities welcome
Sign up at info@imagine-china.com, marikxs@yahoo.co.uk or text 13810900527 with any questions
No commitment necessary, first session free
Shout! will be performing at WAB Fun Fair on 21st May 2016
Contact marikxs@yahoo.co.uk if you think Shout! Rock Choir would spice up your event…