All of our instructors have done professional ski instructor training courses,
worked for many seasons in foreign ski resorts and love what they do.

We are proud of our strong reputation for the safest and and most fun training style!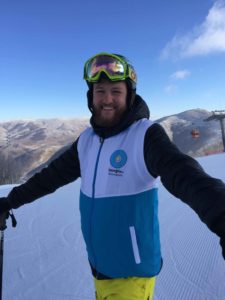 Notes:
Canadian Ski Instructors Alliance Level 1
Canadian Ski Instructors Alliance Level 2
SAJ level 2 (Ski association of Japan)
Canadian Association of Disabled Skiers Level 1
Parks Canada Avalanche Awareness Course
Tim
Trained in: New Zealand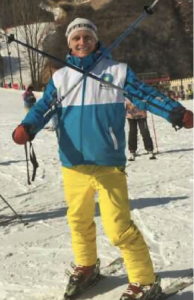 Notes:
New Zealand Ski Association Qualified Ski Instructor
Instructing in China for three seasons
Speaks Chinese, English and Russian
2nd prize in Shaanxi International Ski Competition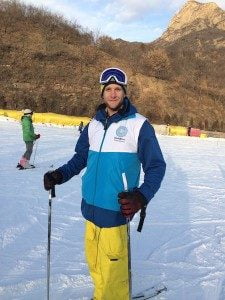 Notes:
Four Qualifications from Austria, for ski and snowboard instructing
Won medals in snowboard races in Europe
Sponsored by Flow Snowboards and Giro
Speaks fluent Chinese, German and native English
Founder of Imagine
Founder of the International Schools Snowsports Championships China (ISSCC)
Julien
Trained in: France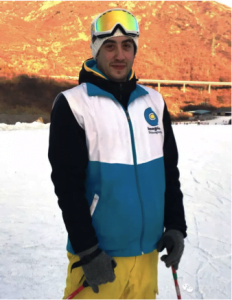 Notes:
Previous Ski Racer
Entered French National Junior Ski Championships
Can speak French
Kristin
Trained in: Canada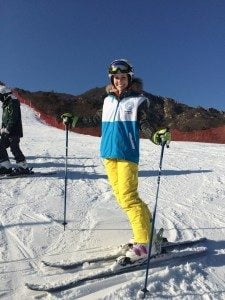 Notes:
Champion of may ski races in Canada
Canadian Ski Instructor Qualifications
Speaks Chinese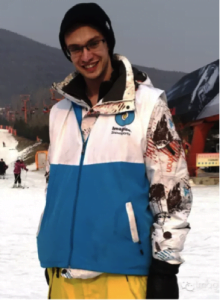 Notes:
Obtained two levels of Canadian Ski Instructor Qualifications
Can speak Chinese
Nikola
Trained in: Serbia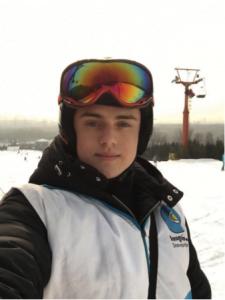 Notes:
Previous Ski Racer
Held 2nd place for 2 years at National Ranking
Trained young ski racers
Serban
Trained in: Romania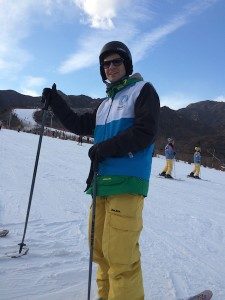 Notes:
Medal holder of freestyle competitions in Romania and China
Can teach freestyle skiing
Sponsored by Armada
Speaks Chinese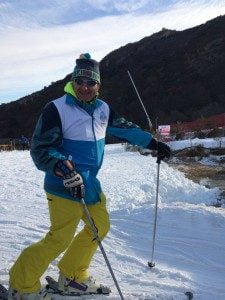 Nenad
Trained in: Slovenia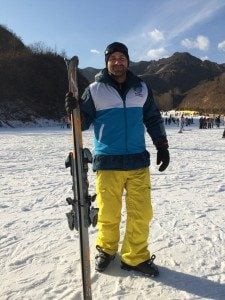 Jim
Trained in: New Zealand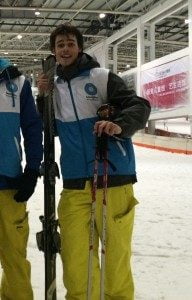 Cat
Trained in: Switzerland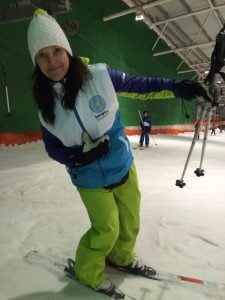 To book an instructor outdoors in winter or any time of year indoor, just email
snowsports@imagine-china.com
or send us a WeChat message (see contact page).
Our Survival Instructors all go through the BSA (Bushcraft and Survival Association) program of instructor training, and follow the same syllabus. The highest levels of this system require that our instructors go on a three-day expedition with no food or water, to stay in shelters, and to demonstrate friction fire-starting methods. But it's not only about qualifications. Imagine also picks the most enthusiastic, fun and responsible people with experience in other areas of education. We believe an instructor should be more than a skilled specialist, but also a fantastic role model for the students.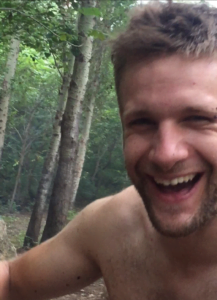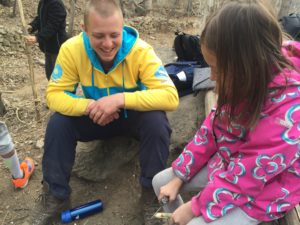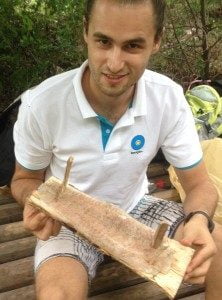 Watersports, Rollerblading, Team-building and other Instructors
At Imagine we have a talented team of multi-skilled instructors, trained to run and teach all of our other events and activities! All instructors are English-speakers with experience and training for teaching their specific sports. To control quality and safety, we never outsource our activities to outside companies. If you book with Imagine, you can guarantee your activity will be organised and run on the day by our Imagine staff!