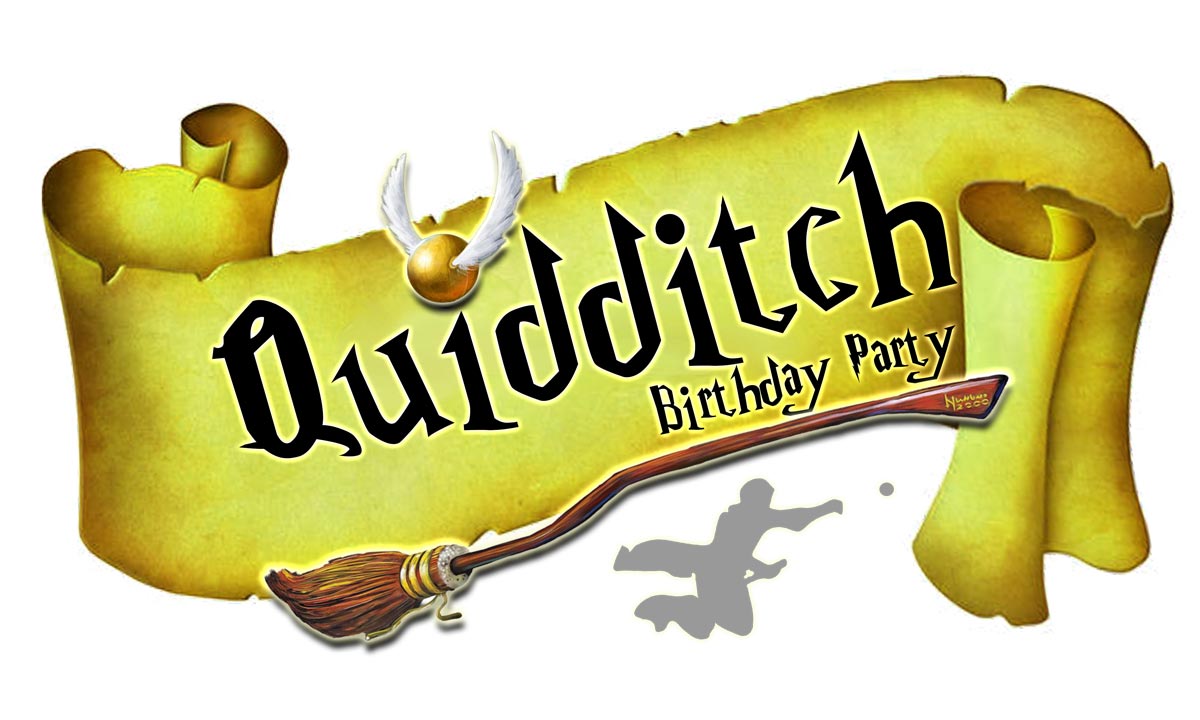 Quidditch Birthday Parties
魁地奇生日会
Come and check out our newest activity which has been sweeping the non-magical world, Quidditch.
来看看我们最新的活动吧,它席卷了非魔法世界,魁地奇。
The sport was developed from the JK Rowling books about Harry Potter. The rules are similar to the magical game apart from in our Quidditch the rules have been changed due to the problem that we cannot fly.
这项运动是关于哈利波特的书而来的。游戏规则与我们在魁地奇比赛时的魔法游戏相似,规则因为我们不能飞的问题而改变了。
Muggle quidditch has grown by leaps and bounds and has become and fast and competitive sport played in several countries at all ages.
麻瓜魁地奇的发展突飞猛进,在各个年龄的国家都有迅速而又激烈的运动。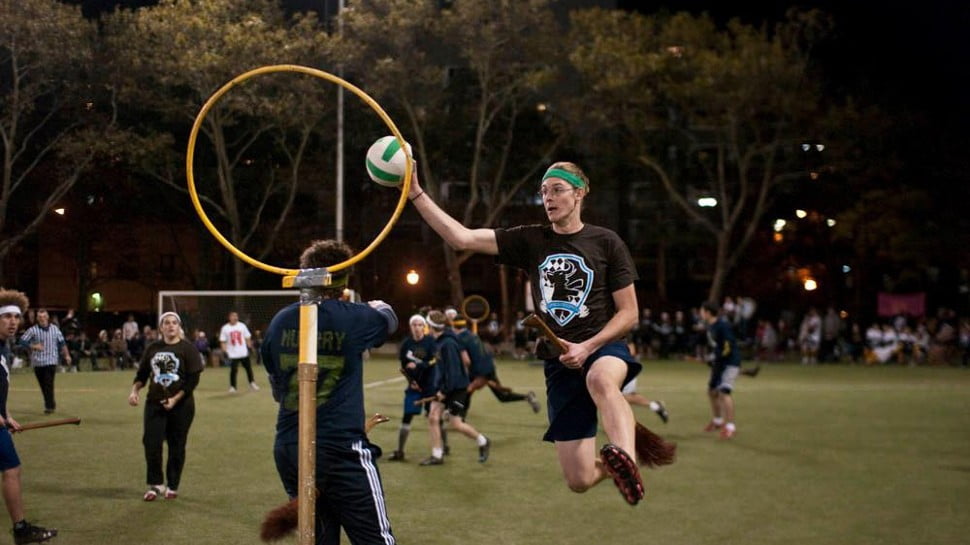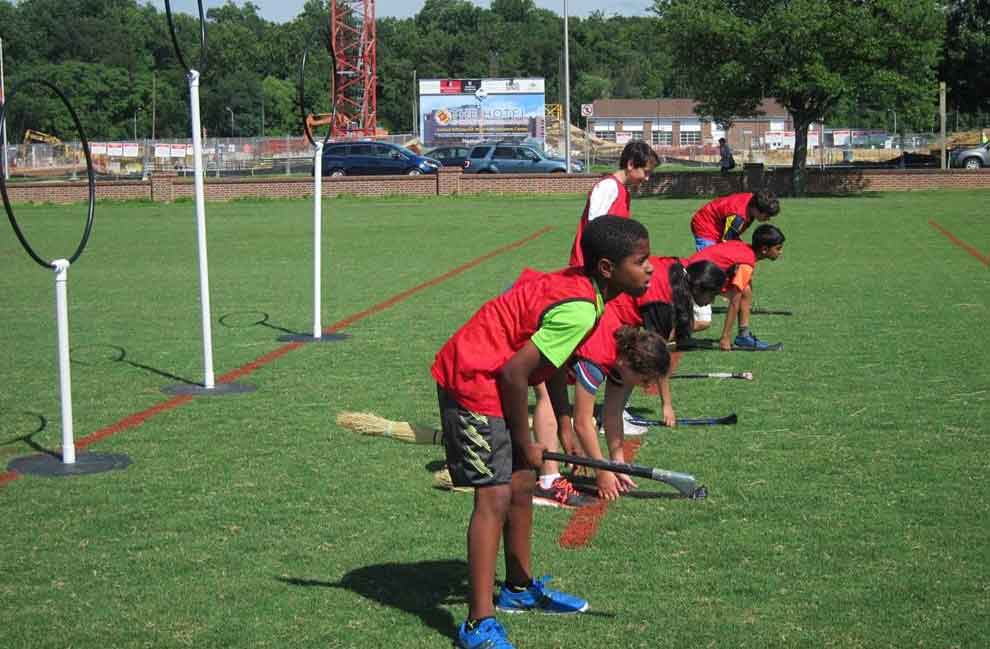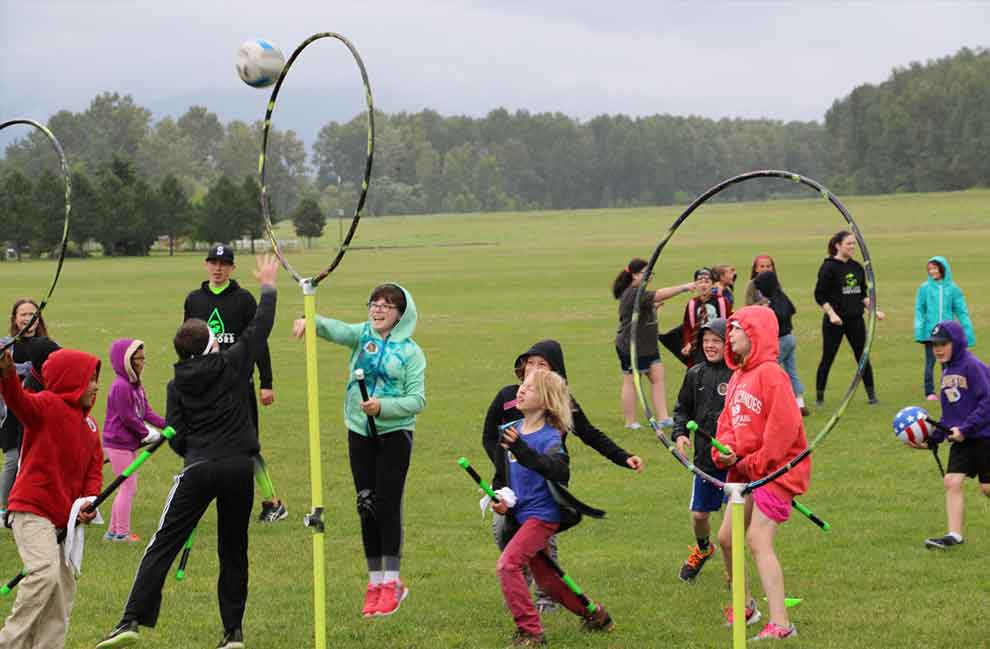 FAQ's / 常见问题
What happens in Quidditch?
在魁地奇发生了什么?
Imagine instructors first give a safety introduction, lead the warm-up and explain the basics of quidditch. Each position and role is described and demonstrated to the groups and Brooms are handed out. The Instructor will then lead some short games to practice the new skills needed to play quidditch.
Imagine的教练们首先进行安全介绍,引导热身,讲解魁地奇的基础知识。每个职位和角色都被描述和演示给小组和扫帚分发。教练将会带领一些短距离的比赛来练习魁地奇比赛所需的新技能。
The instructors then split the group into two teams and start a game of quidditch, on brooms but a little closer to the ground.
然后教练把小组分成两队,开始一场魁地奇比赛,在扫帚上,但离地面更近一些。
The instructor will lead lots of fun games giving each person a chance to play a different position, making sure everyone has the chance to enjoy every part of quidditch. Activity time is usually around 2 hours.
教练会带领大家玩很多有趣的游戏,让每个人都有机会扮演不同的角色,确保每个人都有机会享受魁地奇的每一部分。活动时间通常为2小时左右。
We can guarantee a lot of laughter, fun, great exercise and a magical time! 
我们可以保证有很多的欢乐,乐趣,非常好的运动和奇幻的世界!
Who can play?
谁可以参加?
Kids and adults, aged 7+, All participants must be in full health with a good physical condition, no weak joints, breathing problems, heart problems etc. Ideally, participants should be relatively sporty.
儿童和成人,7岁以上,所有的参与者必须身体健康,身体状况良好,没有关节脆弱,呼吸困难,心脏问题等。理想情况下,参与者应该是经常运动的。
Is it safe?
安全吗?
The risk level is approximately the same as when playing soccer or basketball. Our instructors are trained to minimise the risk, by leading a warm-up, explaining safety rules, and taking many other precautions. However, accidents can happen in every sport, so please be careful and don't expect it to be 100% risk-free.
风险的级别与踢足球或打篮球时大致相同。我们的教练通过带领参赛者们热身,解释安全规则,以及采取许多其它预防措施来降低风险。然而,每一项运动都有可能发生事故,所以请小心,不要期望它是100%无风险的。
How many participants?
多少参加者?
In Quidditch, a maximum of 15 can play at one time. But it can have as low as 9. So if your group is larger than 15, for example with 20 people, you can take it in turns, alternating playing and rest. This works fine, as you will need to take rests anyway. With very large groups, we add other activity stations, such as team-building games, Broom design and strategy training and groups alternate between quidditch and the other activities. 
魁地奇比赛中,最多15人可以同时上场,最少9人。如果你的组大于15,比如20个人,参赛者可以轮流,交替参赛和休息。这样很好,因为你需要休息。在很大的团队中,我们增加了其他的活动站点,例如团队建设游戏、扫帚设计和策略训练,以及在魁地奇和其他活动之间轮换。
Where?
地点?
We take the equipment and the instructor to meet you at a venue of your choice. We can recommend venues to choose from, please enquire if unsure. Alternatively, you can also provide your own. If providing your own, the ideal place would be a grass (or fake grass) football pitch preferably outdoor. However, if the weather is bad then it is possible to do it inside.
我们将带着设备和教练去您选择的地点见面。我们可以帮您推荐场地,如果不确定可以咨询我们,或者,你也可以提供你自己的场地。如果提供你自己的,理想的地方是草地(或假草)足球场最好是室外。然而,如果天气不好,就有可能在室内进行。
Price:
价格:
Until 15 Participants - 3200 RMB

Until 22 Participants - 4500 RMB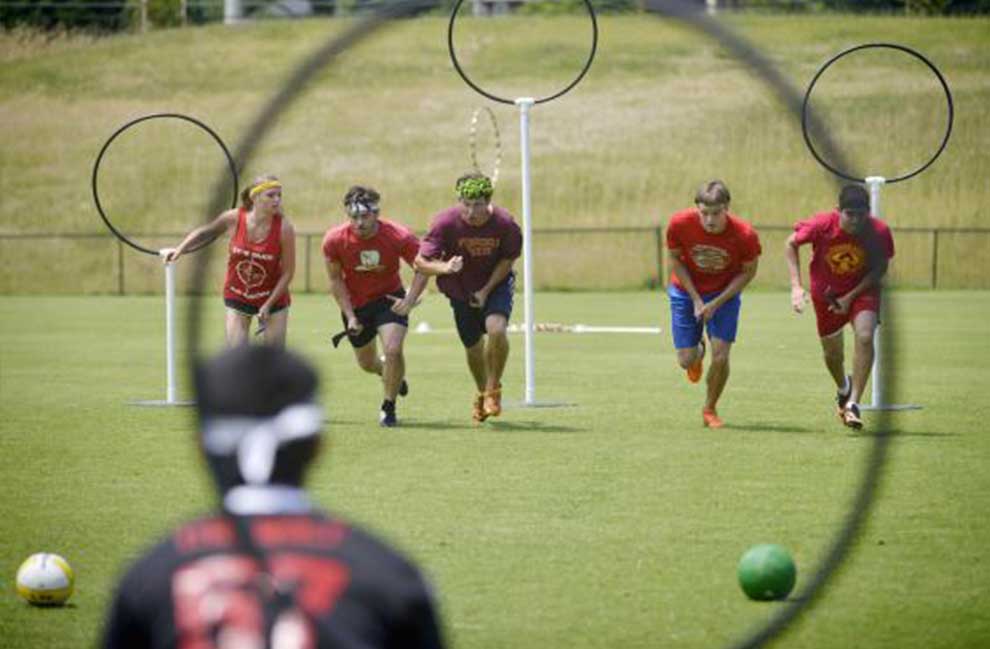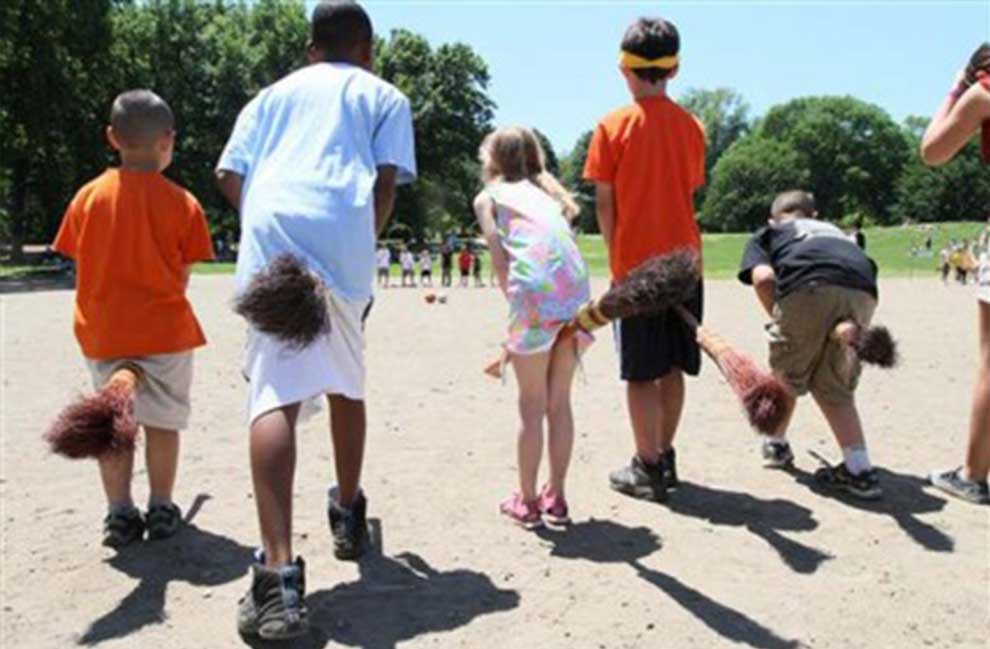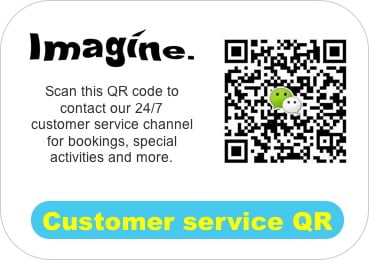 Please provide an 800 RMB deposit after booking.
We accept bank transfer, WeChat, Alipay, or cash.
Details will be sent after the form is submitted.
Contact: info@imagine-china.com or call 010 5739 4933
中文咨询请拨 010 5739 4933