Did you know that there's a huge number of skiing options right in Beijing? Our corporate ski packages take all the stress of planning a large ski strip away as we'll do everything for you! For the past several winters we have organized countless successful ski trips in Beijing and beyond, sometimes for up to 100 people or more. Or maybe if you would like to go further afield we can also arrange that too and we'll send some of our experienced and friendly qualified ski instructors to accompany you.
A variety of options exist near Beijing
Huaibei, Nanshan and Junshushan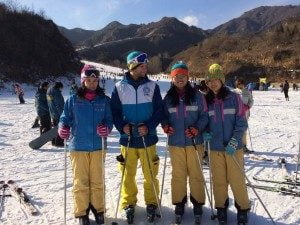 Any Dates
These three ski resorts are all one hour from Beijing and very convenient for a fun day trip. Let us handle the logistics for you for a hassle-free day! Qualified, bi-lingual instructors from Imagine come as standard.
Wanlong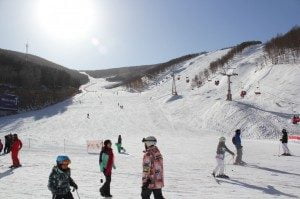 Any Dates
In skiing bigger often equals better and that's exactly what you get with this impressive resort in neighbouring Hebei Province. A large variety of ski runs and a long season are just a few of the things that this premier ski resort can offer.
Customized Trip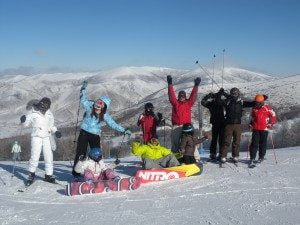 Any Dates
Let us help you design and book your own ski trip, suited to your schedule and preferences. Get in touch at info@imagine-china.com with your requirements, or simply to ask for advice on where to start!
If you would like any more information, would like to book or just simply have a question that you want to ask then don't hesitate to contact one of our staff at info@imagine-china.com or call us on 010 5739 4933