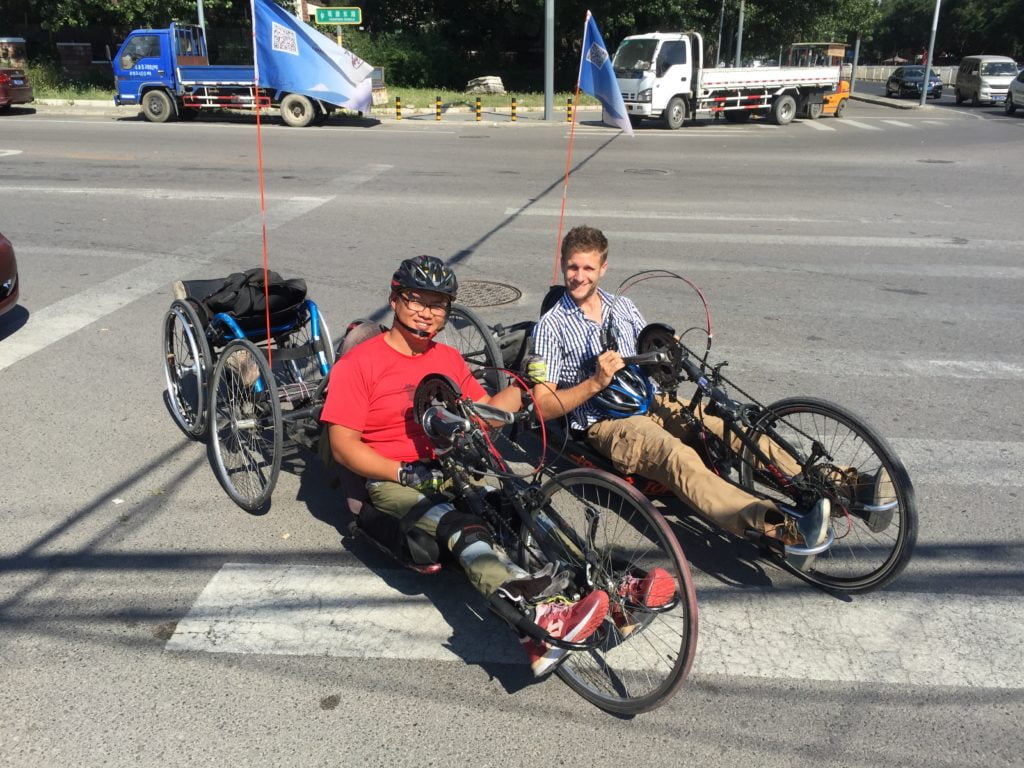 CAS Service: Disabled Sport
High School students will get involved organising and running a series of outdoor sports competition opportunities for disabled people in Beijing.
What: Help to organise and facilitate a range of action sport competition opportunities for disabled individuals. Sports can range from downhill mountain road racing, to rock climbing and obstacle courses. Imagine provide the know-how, framework, and facilitators for the programme. Our partners Krankin' Through China invite wheelchair users to partake in the competitions and educate students along the way.
Where: Initial seminar and planning takes place in school. Sports competitions are at a range of indoor and outdoor locations around Beijing.
When: Any time
Who: Age 16-18
How: We begin with a free, no-commitment initial meeting with teachers and students to go through the opportunity, the potential formats the program can take, and the timeframes and needs of the students. With notes from this meeting, we put together a proposed program, which students can choose to go with or to suggest alterations. All programs will then begin with an educational seminar in school from KTI, to give students a deeper insight into the topic and see some wheelchair sports equipment.
After this, students will be involved in planning the first sports competition together with Imagine. Downhill racing, rock climbing, and obstacle courses are some of the possibilities, but students may suggest any other sports, and Imagine will help to facilitate the development of the project.
How Much: Initial meeting and discussions free. Wheelchair users attend sports competitions for free. Cost of facilitating and providing the programme should come from the students or the school (exact costs to be discussed).
Contact peter@imagine-china.com to get things rollin'!