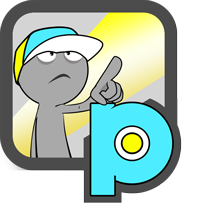 Imagine. Points
Get points by compleating challenges on Imagine activities, for example:
Building a fire

Hitting the bullseye with an arrow

Hitting a target with the trebuchet

Learning to sail

Learning a 180 jump on skis or skates

Helping a struggling student

Winning a game on camp

Learning a new trick

Winning a medal in a championships event

Taking on a daring challenge from your instructor
Please keep hold of any points vouchers or camp handbooks that you have! You must use these to redeem your prizes. If you feel you have more points from a camp but have lost them, just email info@imagine-china.com and we can look up your records and issue new points for you
Prizes
150 Points: T-shirt

300 Points: Hoodie, Backpack or Cap

400 Points: Girl's Winter Jacket or Boy's Ski Helmet (limited stock)

400 Points: Survival Kit (Hammock, Fire Stone, Compass, Rope, SAS Survival Guide, First Aid Kit)

1000 Points: Ski/Snowboard/Sailing Lesson

1000 Points: Birthday Party (Bubble, Knight, Indoor Ski, Survival or Pirate)

1000 Points: 3-5 Day Camp

10,000 Points: Toilet made of Gold

100,000 Points: Trip to Space
Note:
There is no standard amount of points on an activity, it all depends on achievements

Prizes may change over time.
Imagine. Shop