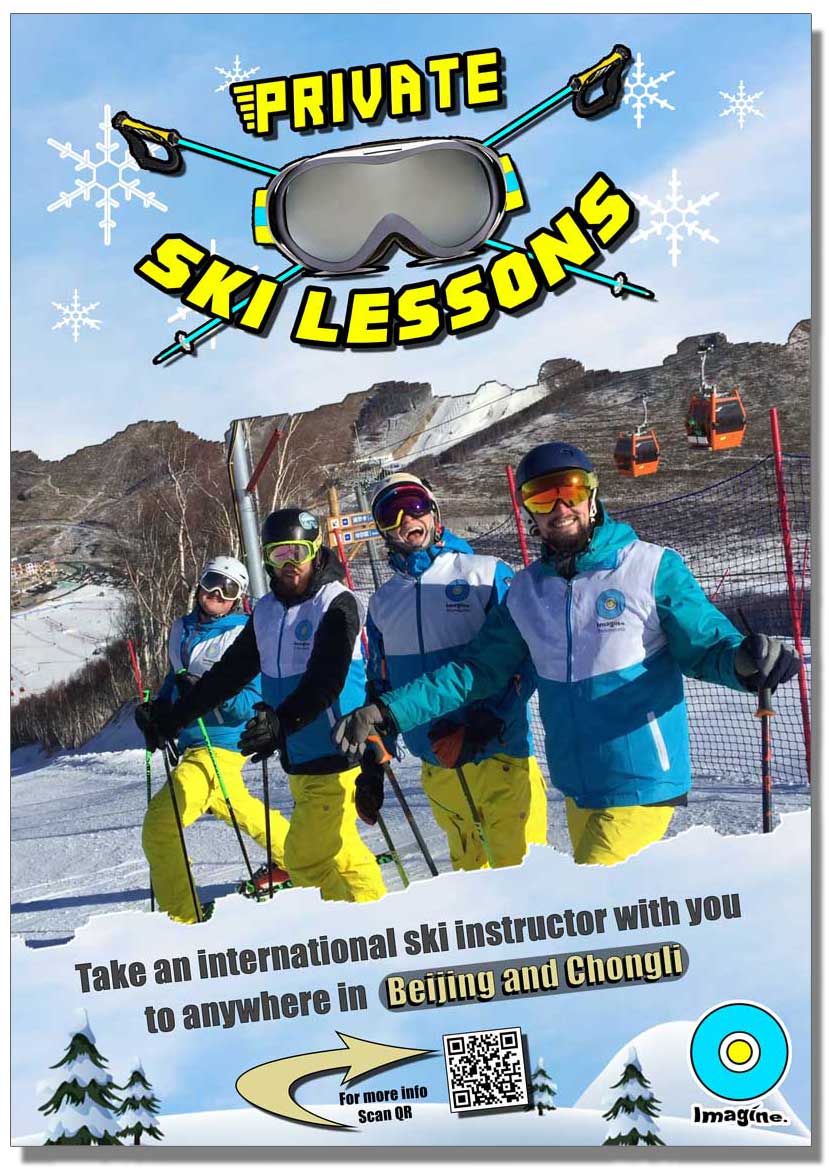 New Locations & Discounts
解锁更多雪场,享受季末折扣吧!
Yuyang, Wanlong, Thaiwoo, Cuiyunshan, and Nanshan now all can be booked.
渔阳,南山,太舞,翠云山,万龙,私教课全线开放预定。
Enjoy a professional lesson with English speaking ski instructors from Imagine.
全外教团队,全英文教学环境,专业滑雪课程尽在Imagine.
Price varies from different resorts, please check below
价格根据每个雪场不同有所变化,详情参照以下表格
Maximum instructor-trainee ratio - Ski 1:6 - Snowboard 1:4 
教学比例不超过双板1:6 单板1:4
The more, the cheaper! 学员自行组团,人数越多,人均价格越优惠哦!
Prices and Locations
价格和地点
Weekend prices (+ 300 RMB / Day) 周末价格加 300元 / 日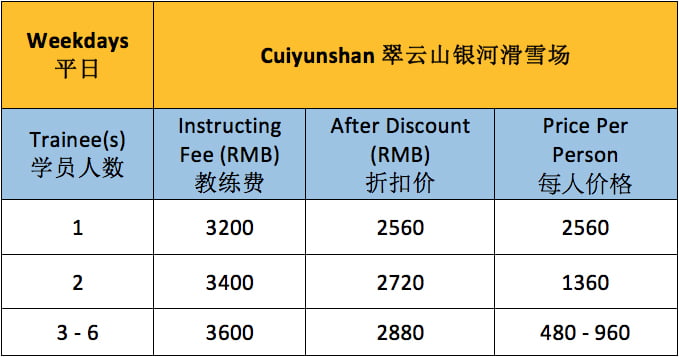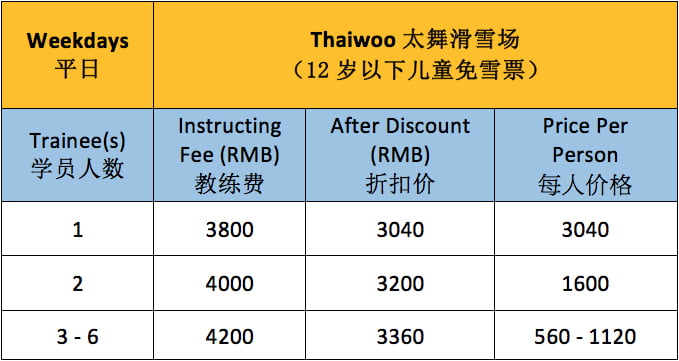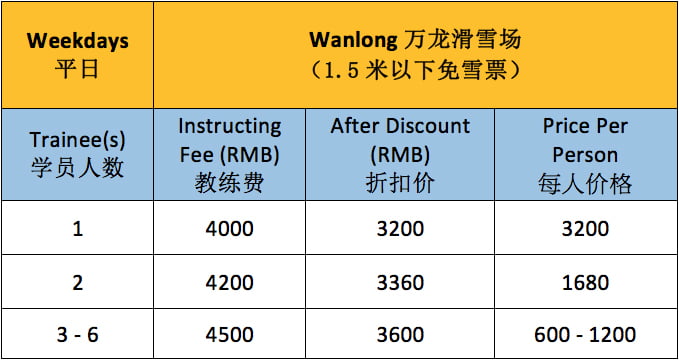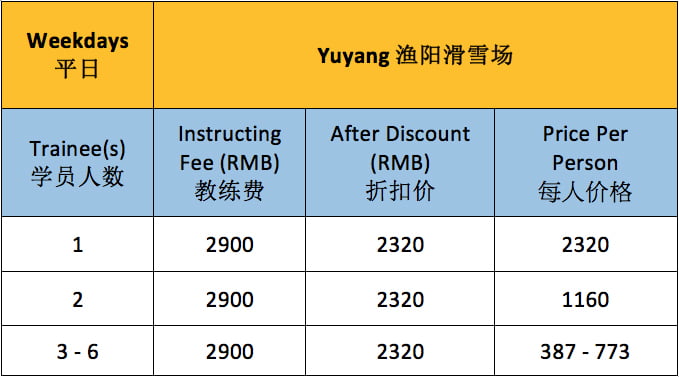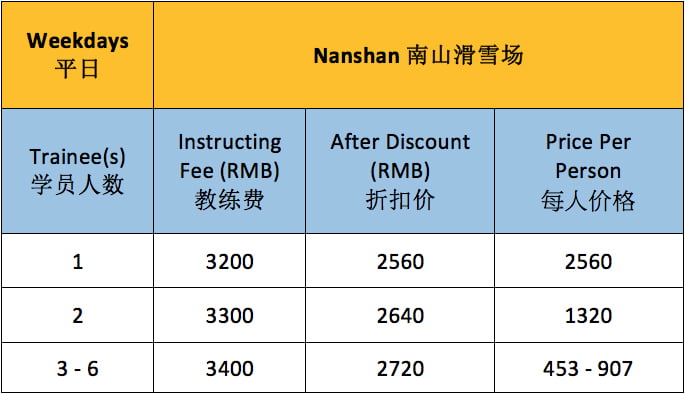 About reservations and Levels
关于教练预定和滑雪水平
Please note that you can reserve individual or group ski lessons. If you wish to obtain a better price ratio, you can share an instructor with a family member (s) or friend (s), in this way you can reduce the cost and enjoy with other people this full of adrenaline experience. In case you wish to have a group lesson but do not have any known person with whom you can share it, you can contact our customer service who will add you to a WeChat group where you will have the possibility to get in touch with other people in your situation, with whom you may be able to share the lesson.
We recommend that when booking lessons take into account that for a better experience the participants should have an equal or similar level, in this way the lesson will be much more beneficial for all. However, if the levels of the participants differ a lot, it is possible to organize a session, but bear in mind that the instructor should divide his time between the participants and their respective levels.
Optionally, in case the participants' levels differ greatly, you may also consider reserving an additional instructor.
教练预定 - 费用分担:
您可以预定个人或者团体的滑雪课程,因为每一位滑雪教练和学员的人数比例最多为1:6,建议您可以和家人以及朋友共同预定一位教练的课程,共同分担教学费用。如果您愿意,也可以联系Imagine的微信客服,我们可以将您邀请到Imagine的微信群中,您可以试着在群里寻找想要一起学习课程的朋友。
滑雪水平 - 相近为佳:
教练授课时,同一组的学员滑雪水平应该相近,教练可以进行统一授课。若学员的滑雪水平相差较大,教练会对学员进行分组,轮流教学,以保证教学内容具有针对性和教学质量。因此,您如果想要和其他朋友一起分享私教课程,建议您寻找和自己滑雪水平相近的朋友。(滑雪水平参照内容,请点击报名表格中滑雪水平一项的小问号)
Our Ski Instructors
我们滑雪教练
WILL 
(Head Coach / 主教练)
---
Trained in New Zealand, Canada & UK.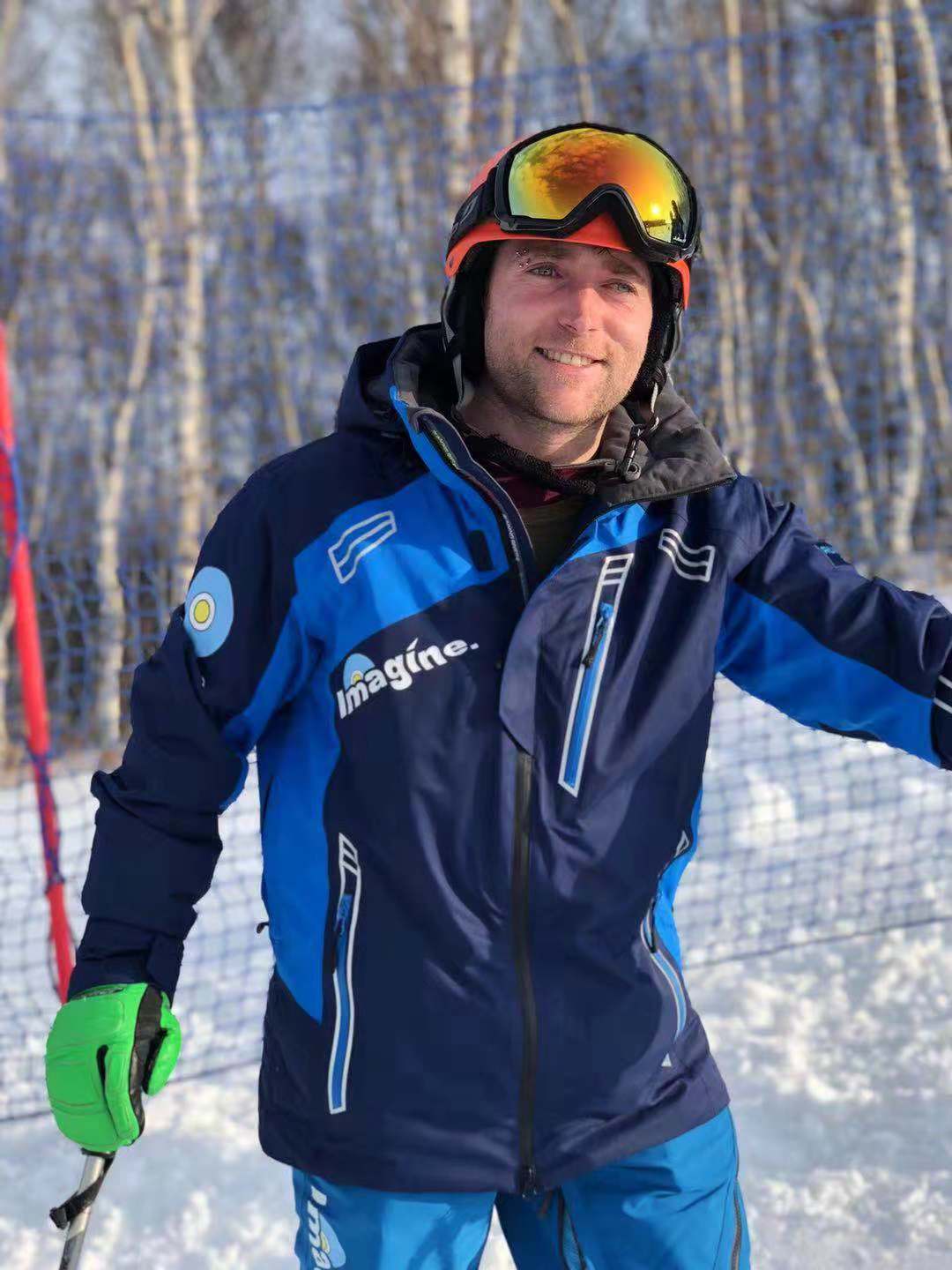 DANIEL
---
Trained in Canada, Japan & New Zealand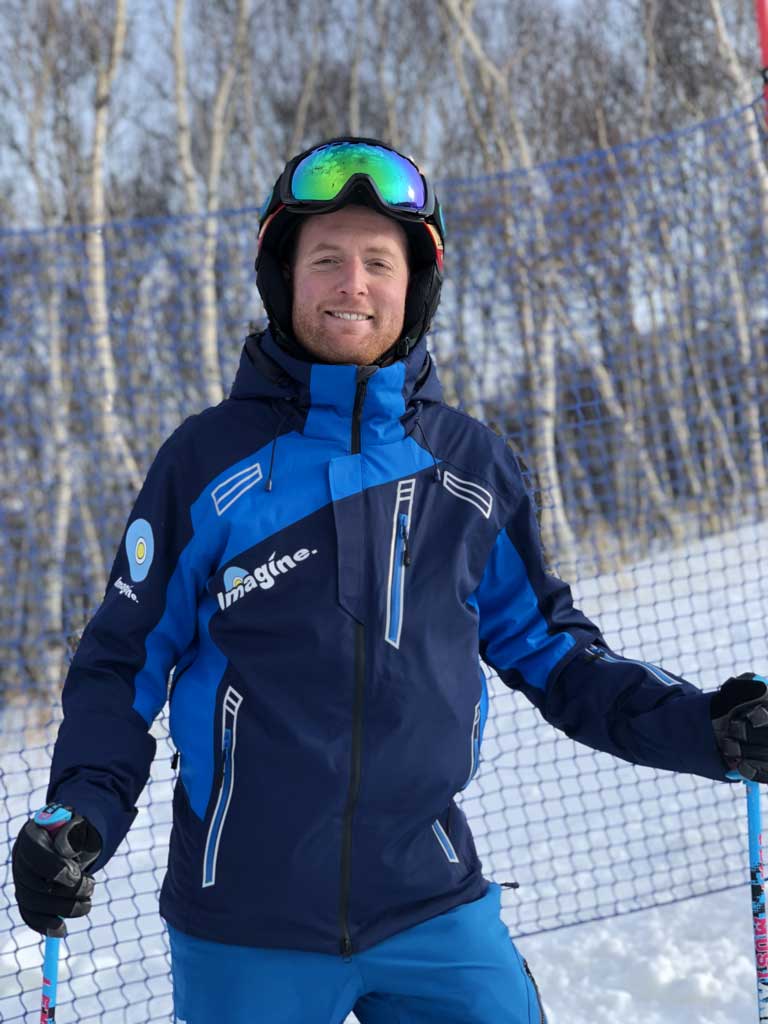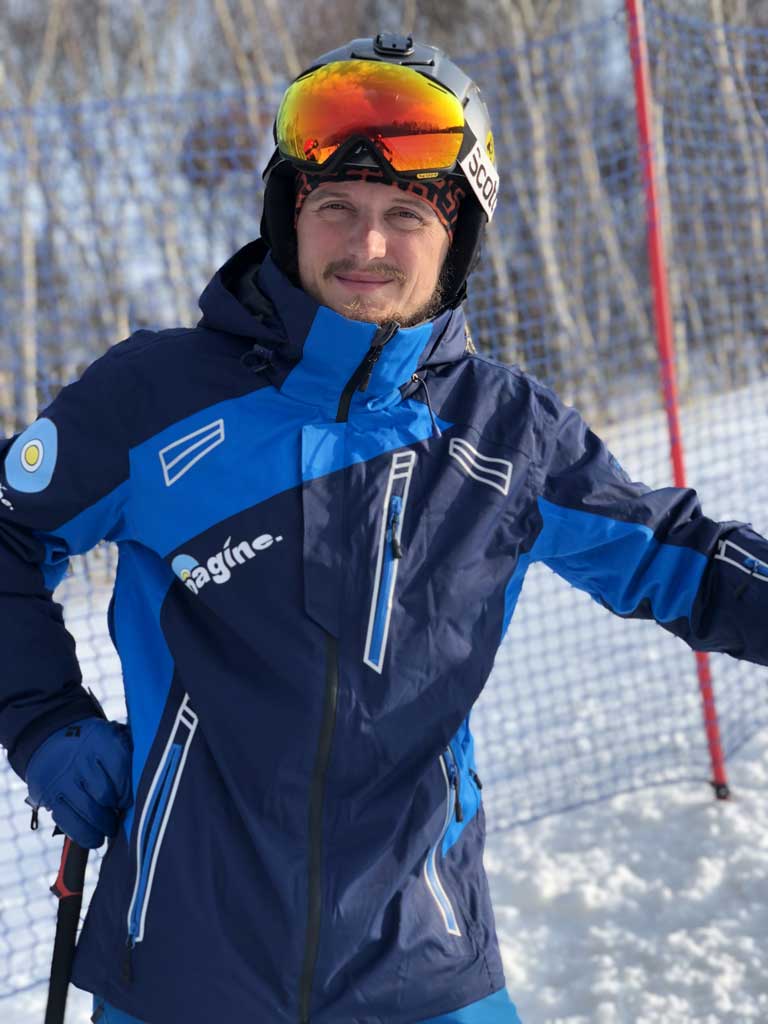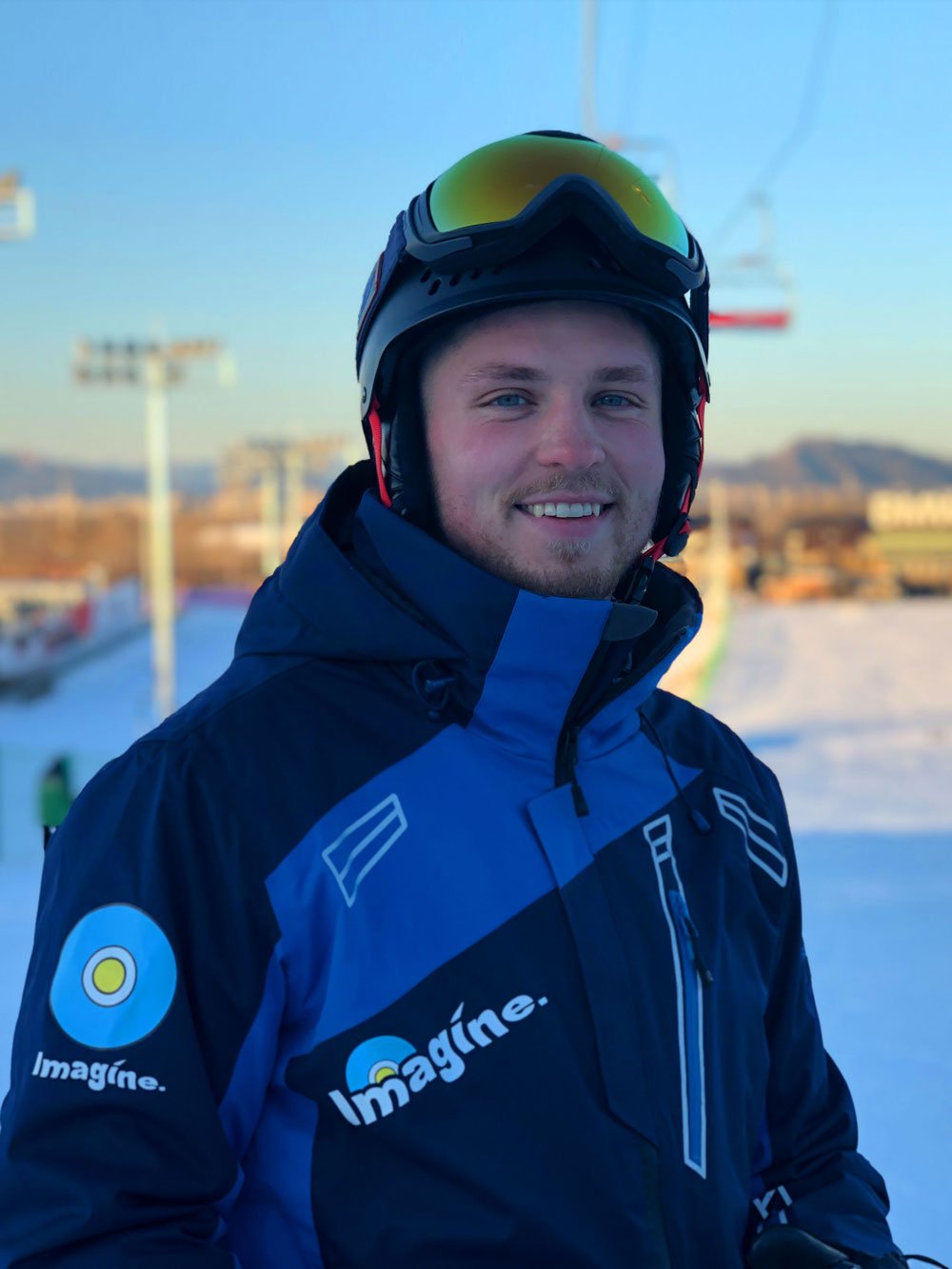 PETE

Founder
---
Trained in Austria / 经奥地利培训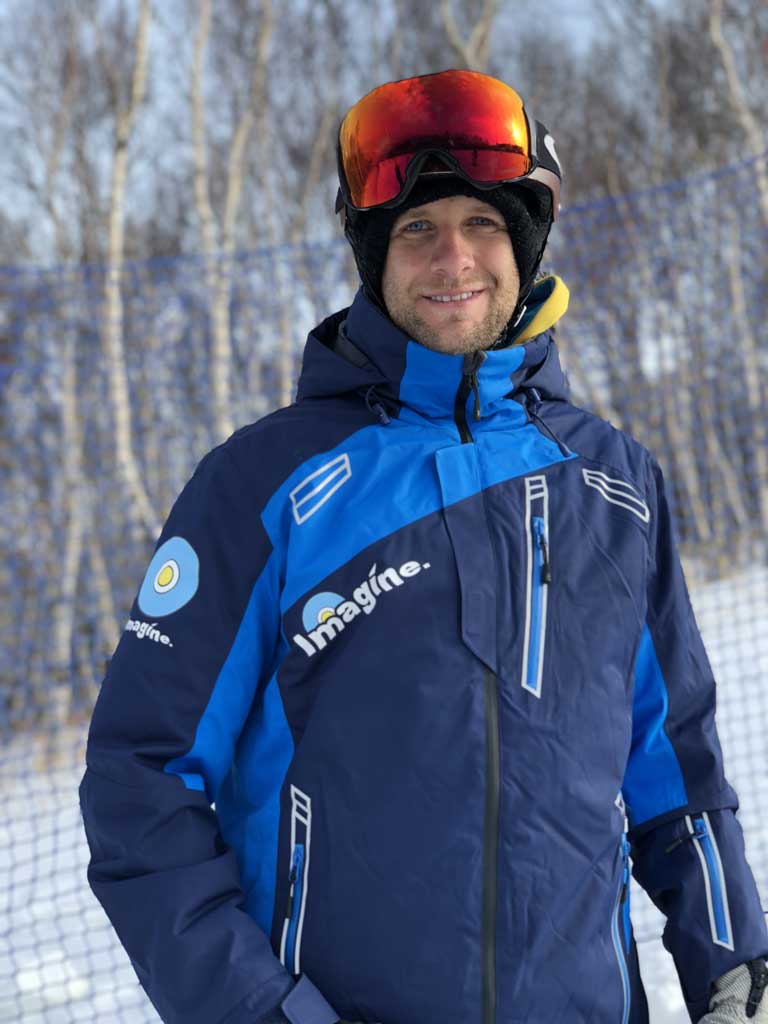 TIM
---
Trained in New Zealand / 新西兰受训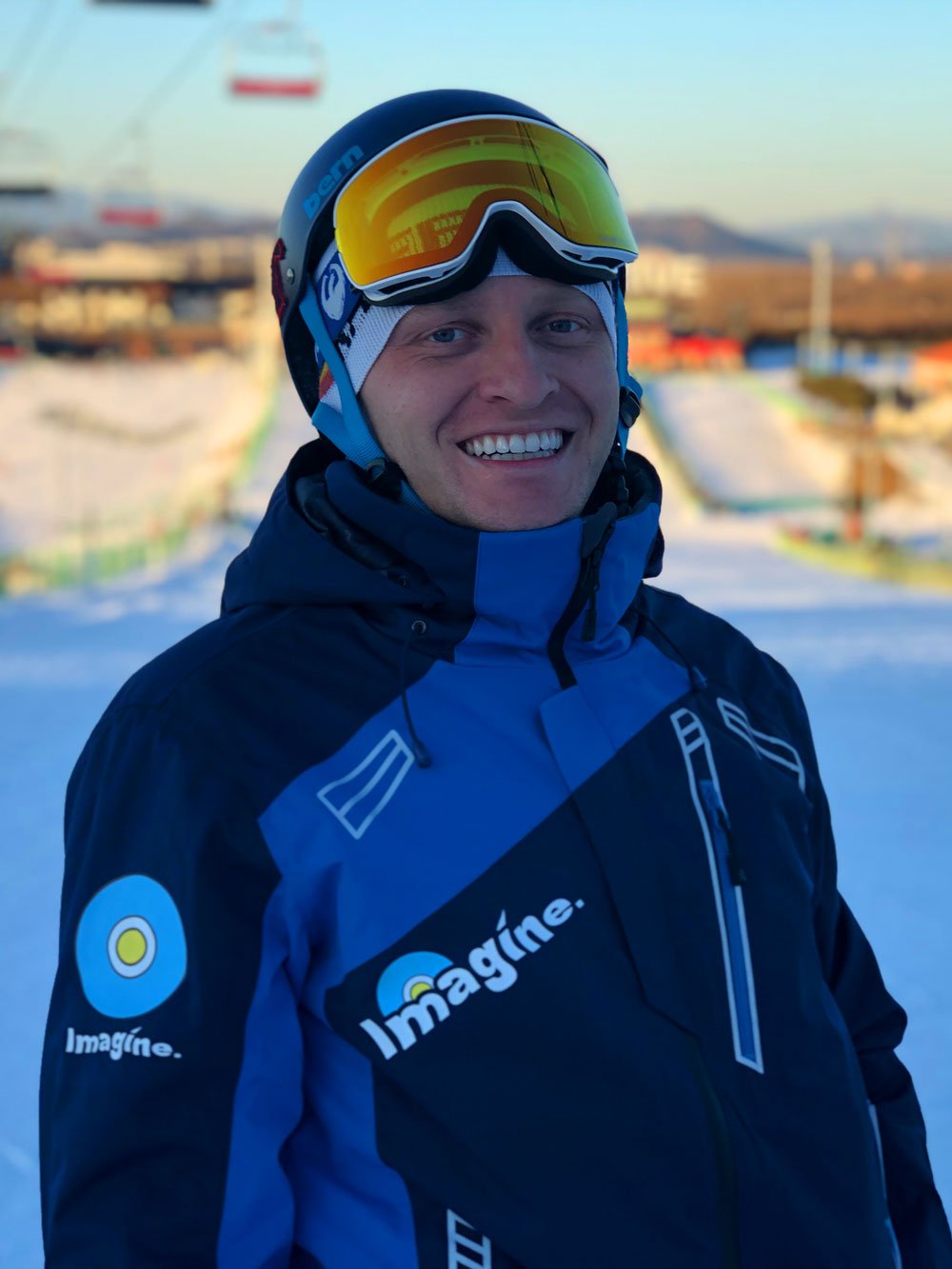 ANDREW
---
Trained in New Austria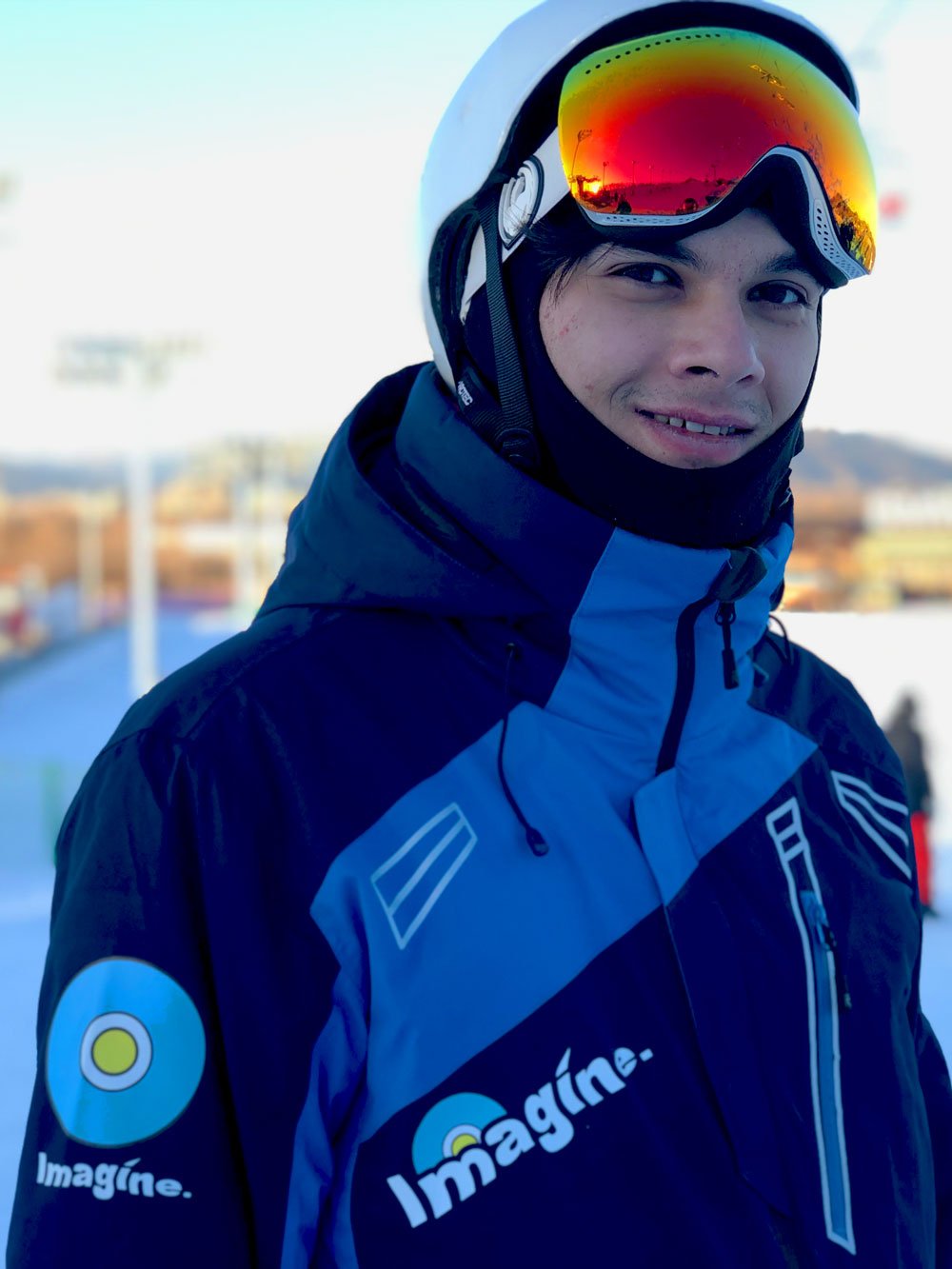 Check some of our instructors doing their training!
---
More instructors will be arriving in China in the coming days!
将有更多的教练来到中国!
Also available
The specified carousel id does not exist.