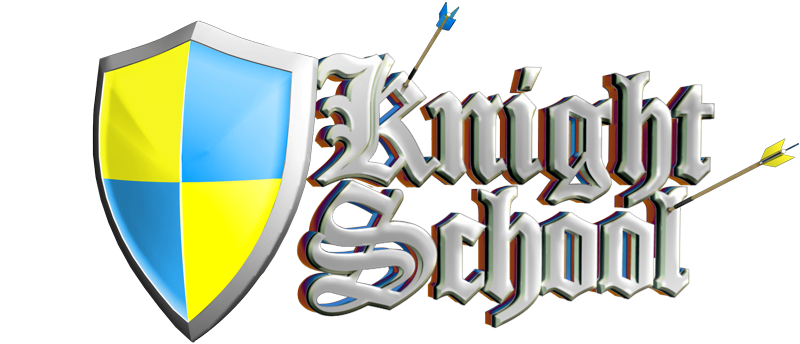 July 11th to 13th of 2018
The school of your dreams! At Knight School, you will wield a sword, fire a bow and arrow, ride a horse,
build a trebuchet, design a shield, make chainmail, a journey to a castle, slay a dragon, and much more!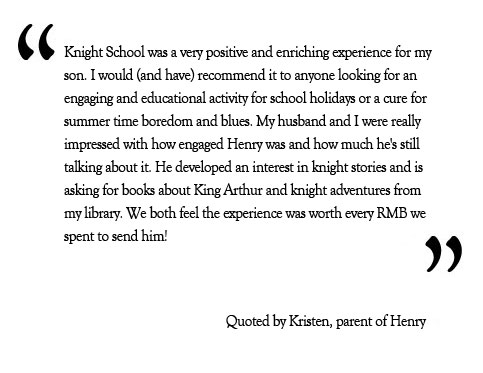 Information
Ages 7-13. 4000 RMB for 5 day camp, including transportation, all equipment and training fees.
Pick up and drop off each day at at The Starbucks at the Lido Place, Metropark Lido Hotel (8.30am, 4:40pm) and Beijing Riviera Clubhouse (9am, 4pm).
You will be taken to a castle, archery centre etc. various locations in the Shunyi area.
Please bring a packed lunch and wear comfortable clothes.
Contact us at info@imagine-china.com or call 010-57394933
详细信息
年龄范围:7~14岁 , 费用:4000元 一周(周一至周五),包含交通接送,活动用具以及培训费。
巴士来回接送点:
早上8:30 丽都酒店星巴克门口 (下午4点40返回)
早上9:00 北京香江花园俱乐部门口(下午4点返回)
我们将会带着孩子去中世纪城堡,体验骑士们的生活
地点:小汤山附近
请为孩子打包好午餐,穿备适合户外运动舒适的衣服。
中文咨询请拨 010-57394933