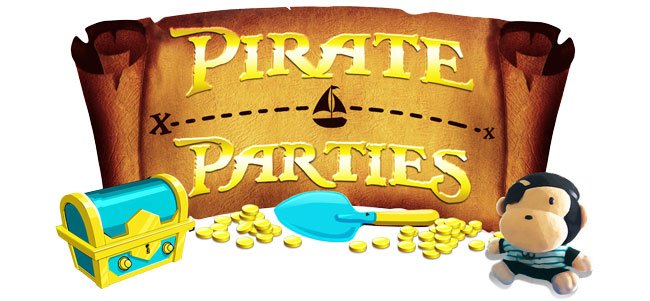 Follow a treasure map in teams on boats to find a buried treasure chest, following clues,
completing challenges and having water fights along the way!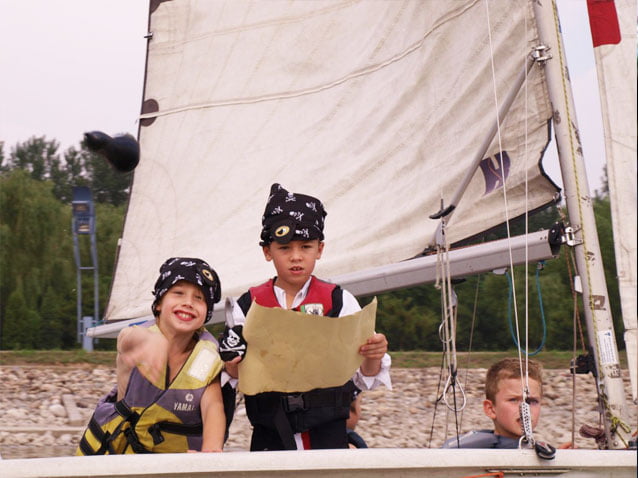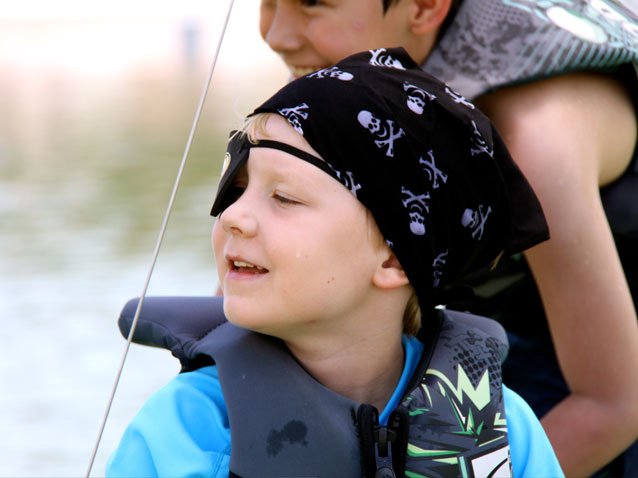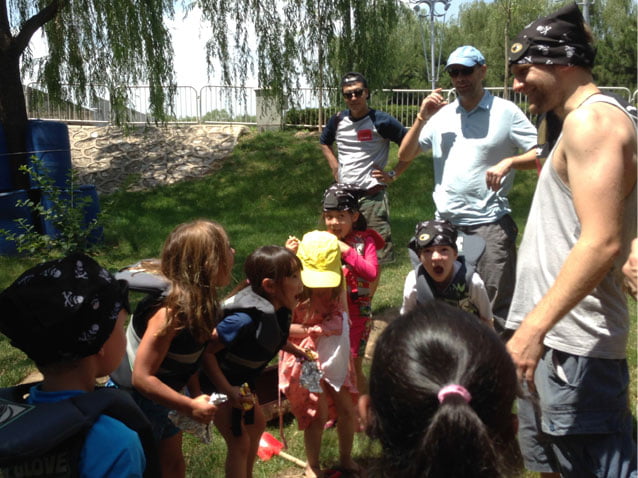 Information
What happens in a Pirate Party with Imagine.?
Your group is given eye-patches and bandanas and divided into two teams. The teams must set off to follow maps and clues, ride on sailing boats, throw water cannonballs at enemy ships, paddle on rafts, and eventually dig up a buried chest of golden treasure! All the time guided by an infamous international pirate.
Where?
In a beautiful lake in Shunyi
What age?
It is perfect for ages 7-16. Older or younger ages may still do it, but we would adapt it slightly.
How long does it last?
Depending on the wind and how lost they get, it usually takes around 1.5-2 hours for the hunt itself, and there is some preparation time before and after, such as walking from the car park to the lake, changing clothes etc., which usually adds half an hour either side.
When?
Any time between April and end of October. Book early to ensure availability.
How much does it cost?
Around 8-12 kids for the price of RMB 1000 per kid, including international pirate host, boat hire, park entrance, maps, cannonballs, eye-patches, treasure etc.
What extra options are available?
Pirate-themed birthday cake: RMB 450
Themed plates, cup, balloons, napkins etc: RMB 350
Extra two hours of activities, such as more time playing on rafts, paddle-boards, other games etc: RMB 150 per kid
Discounts available if lots of extra options chosen.
详细信息
什么是海盗派对?
孩子们分成两队,队员们戴上眼罩和头巾,跟随三百年前的藏宝图,沿着好线索和宝物进发,划着桨驾驶帆船在水上前行,并向敌方船只投掷水雷炮弹,最终挖出被埋藏的装满金子的藏宝箱。寻宝全程有一位臭名昭著的国际海盗引导。
地点: 顺义区
费用:每个孩子1000元。包含两名帆船教练,国际海盗演员,租船费用,公园入场费,地图,水雷,眼罩,道具等。
联系我们watersports@imagine-china.com 或致电57394933