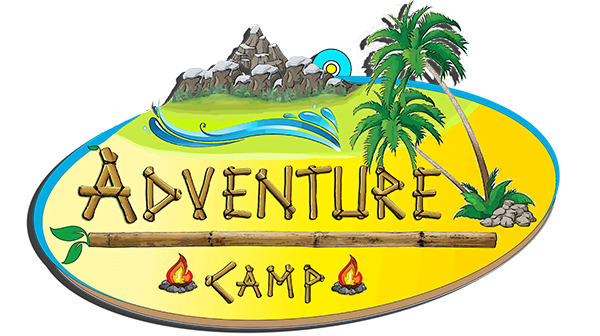 Golden Week Holiday - 国庆9天乐
From 29th Sep to 07th Oct - 从9月29日- 10月7日
On this camp, kids will have the chance to participate in some of Imagine most iconic adventures: 
在这个活动中,孩子们将有机会最具 Imagine. 标志性的活动
Sign Up Deadline: 17th Sep 2018 - 报名截止日期: 2018年9月17日
Ages: 7 - 14
Location: Several locations in Beijing
How many days? - Choose at least 3 days from a total of 9 days
(以上活动期间共9天,从中选择至少3天)
Transport: Includes Transport - 包含交通费
Discounts: Get a 100 RMB discount per day by signing up with two more friends
三个孩子一起报名,每个孩子每天优惠100元
An overnight stay in the forest
In this game, kids will have to use their imagination and skills to build the best possible civilization in the forest. For this purpose, there will be a series of materials and tools scattered all over the land at our camp in Huairou. 
文明游戏是最Imagine经典的一个活动,是由Imagine创始人 彼特 构思。在这个游戏中,孩子们将用他们的想象力和技能,在森林中利用营地中自然资源以及工具,建设属于他们自己的文明帝国。
Our camp includes forests, hills, caves and even a beautiful river, the perfect place for a great adventure. In addition, the game has defined rules, kids will be divided into groups, which will have to cooperate internally, but also compete with other groups. Civilisation Game is an adventure created by the founder of Imagine. Peter Tupper. 
我们的营地在怀柔,郁郁葱葱的森林、跌宕起伏的小山丘、神秘的洞穴、涓涓溪流,带给孩子前所未有奇幻冒险之旅。此外,游戏规定了规则,孩子将被分成小组,通过团队合作稳固自己的文明帝国,与其他文明帝国竞争。
1500RMB / 2 Days - 两天
Civilisation Game - 文明帝国游戏
This activity is designed to cover two days - 此活动旨在涵盖两天
Oct 02nd & 03rd (Overnight stay)
10月2日和3日 (过夜)
Indoor Climbing - 室内攀岩
Available dates - 开营时间
Sep 30th & Oct 7th
9月30日 和 10月7日 
Climb with international instructors
In a safe indoor climbing centre, learn big wall climbing, bouldering, slacklining (like walking the tightrope), rope climbing and much more!
在一个安全的室内攀岩场所,孩子们将会学习在一面很大的墙体上抱石训练、走扁带(就像在很细绳子上走路),带绳攀爬等等,给孩子们一个不一样的 " 攀岩 " 体验。
700RMB / Day - 天
Parkour with international instructors
Parkour is like gymnastics, but cooler and freer. It involves jumping, grabbing, vaulting, balancing, landing, climbing and so much more!
It is a great foundation for other freestyle sports. Kids will learn the foundations of parkour in a fun way with Imagine's professional European instructors.
跑酷是很酷,充满自由的一项运动,它包括跳、抓、跳跃、平衡、着陆,攀爬等等!
700RMB / Day - 天
Parkour - 跑酷营
Available dates - 开营时间
Oct 01st &  6th
10月1日 和 6日
Indoor Ski - 室内滑雪
Available on two dates - 开营时间
Divided into two levels: Beginner & Advanced - 分成两个组别:初级 & 中高级
Sep 29th & Oct 05th -  9月29日和10月5日
Ski with international 
instructors
Glide down the snowy slopes on this fabulous day, all with the professional supervision of our instructors from Europe. 
SKI 我们有来自欧洲专业滑雪教练的专业指导,在白雪皑皑的世界里,孩子们将沿着坡体滑下,让孩子们体验夏季中的雪。
Whether you have experience skiing or not, it does not matter, this will be a great adventure with the highest levels of safety, a great day to start Adventure Camp! 
不管你的孩子是否有滑雪经验,这都将是一次很棒的冒险经历,拥有最高级别的安全保障,期待孩子们的加入 
900RMB / Day - 天
Lots of fun in the Adventure Park
Imagine instructors will take kids to an adventure park, which is located on the outskirts of Beijing. 
探险主题公园它位于北京的郊区
This day includes archery, outdoor climbing, hiking, adventure trail, jeep 4X4 driving (Driving a test car, safely assisted by an adult), ice cream & cake making and much more! 
Imagine导师会带孩子射箭、户外攀岩、徒步、网布轨道、学习做冰激凌以及蛋糕等 
This will also be a day full of fun & adventure! 
Imagine导师会带孩子射箭、户外攀岩、徒步、网布轨道、学习做冰激凌以及蛋糕等
750RMB / Day - 天
Adventure Park - 探险公园
Available on one date - 开营时间 
Oct 04th - 10月4日