_________________________
School Ski Trips
 _________________________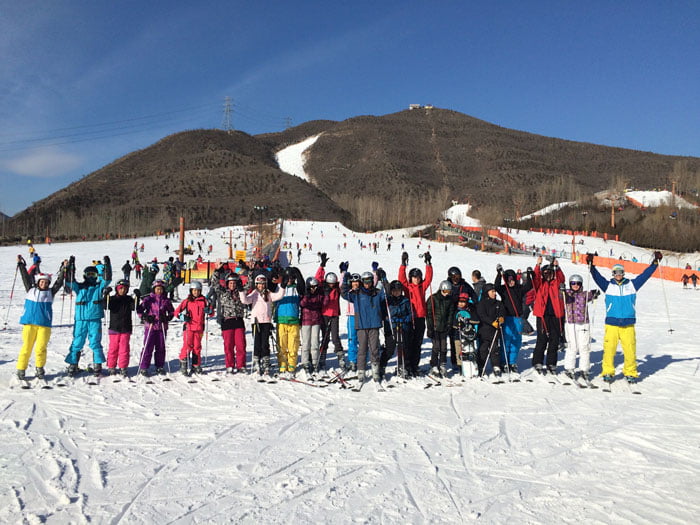 _________________________
Safety First
Safety is our priority on school trips. We have therefore considered safe in all aspects of our camps, not only on the slopes but from start to finish, in every way you can Imagine.
 _________________________
With Imagine. you can rest assured:
DIN (binding release) numbers are calculated by our instructors according to each student's personal data, which usually does not happen when renting without assistance.

Equipment will be checked for other important aspects

Special ski warm-ups every time

Logical and strict progression: We will not allow students to go to the top of a slope until we have seen that they are in full control and can stop on the beginner slopes.

Always stop on the side in a line, not the middle, of slopes.

Thorough 'lift-riding' instruction and assistance before riding lifts

Instructors subtly guide their closely following group away from oncoming skiers

Appropriate choice of terrain, speed etc. according to situation

All other knowledge that comes from international ski instructor training courses - we could go on...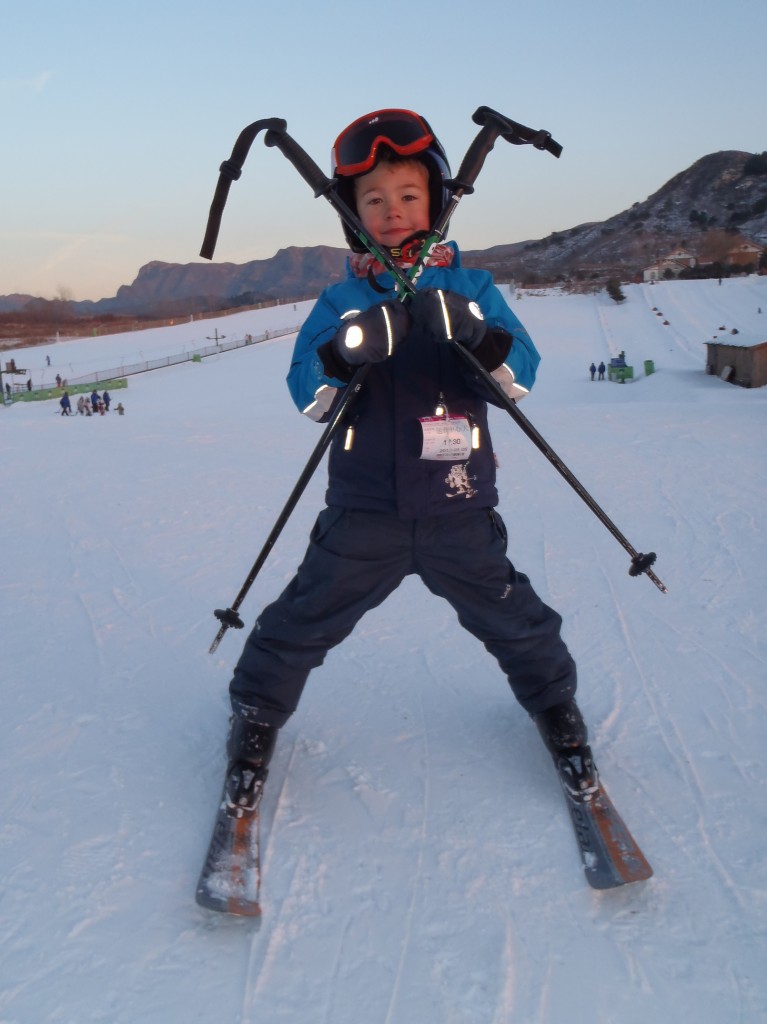 On residential trips we even check things like:
Allergy-free food

Specially pre-ordered western breakfast (or as close as possible!) - give the kids the right energy for the day

Unlocked fire escape routes in hotels

Ice-free paths when walking outside hotel

Kids are taught to carry skis and poles in a safe manner when walking

Same-gender corridors or cabins, close to teacher rooms, separate from public when possible

Buses provided by reputable, large transport company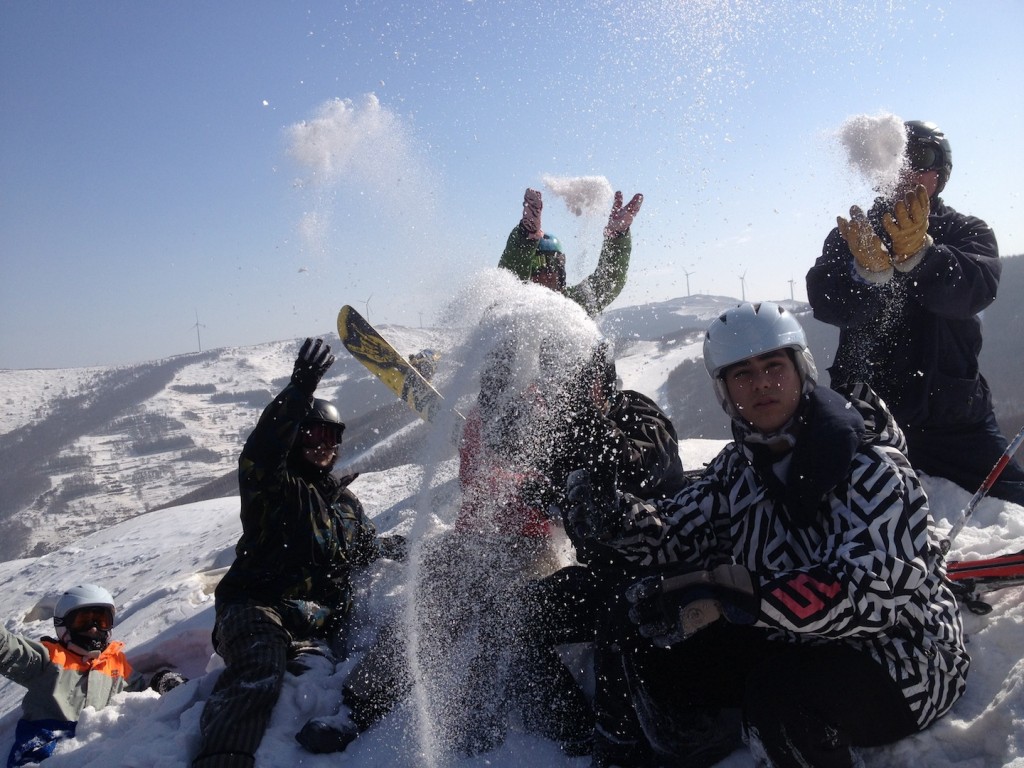 _________________________
Fun Second
What's a ski trip if it's not the best time of your life?!
 _________________________
We keep things thoroughly entertaining and action-packed:
Special games on the bus journey

Instructors constantly joking around, whether you like it or not!

Lots of snowballs (look out teachers)

A large variety of fun skiing exercises from official instructing schemes

Our infamous 'points game', where kids get points for falling over, and the loser gets bombarded with snowballs while doing press-ups!

An 'awards ceremony', where students get certificates for their most memorable moments

Special activities such as tobogganing, night-skiing, Great Wall hike, depending on resort

Our love of the sport and everything that comes with it creates an enthusiastic, fun atmosphere from start to finish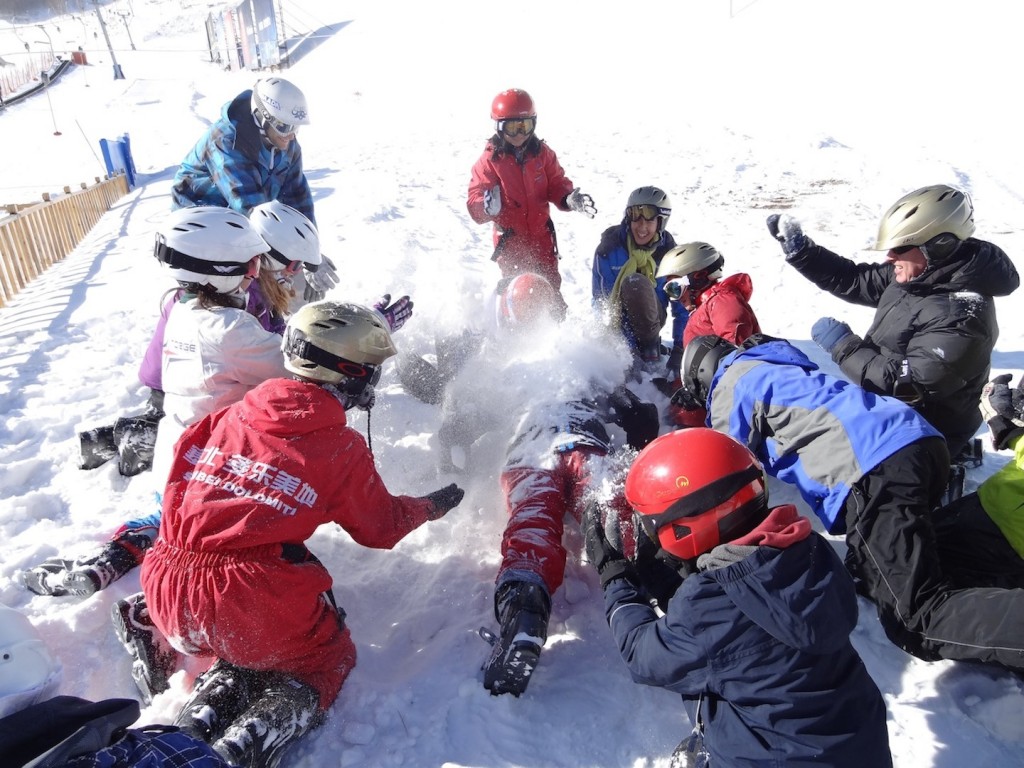 _________________________
Learning Third
When kids are safe and having fun, how can they not learn?
 _________________________
We don't measure ability by the colour of slope you have skied on
Plenty of people have skied on slopes they are not ready for, but they have put others in danger by doing so.
Instead, each student gets the most effective learning experience to suit them, as we:
Follow professionally-developed International instructing systems with attention to details from methodology to teaching styles

Give special exercises according to individual students' technique

Maintain motivation through various methods

Build strong technique foundations at the start

Offer advanced technique refinement for more advanced skiers and boarders.

Support struggling students patiently

Know the differences between teaching younger kids and older kids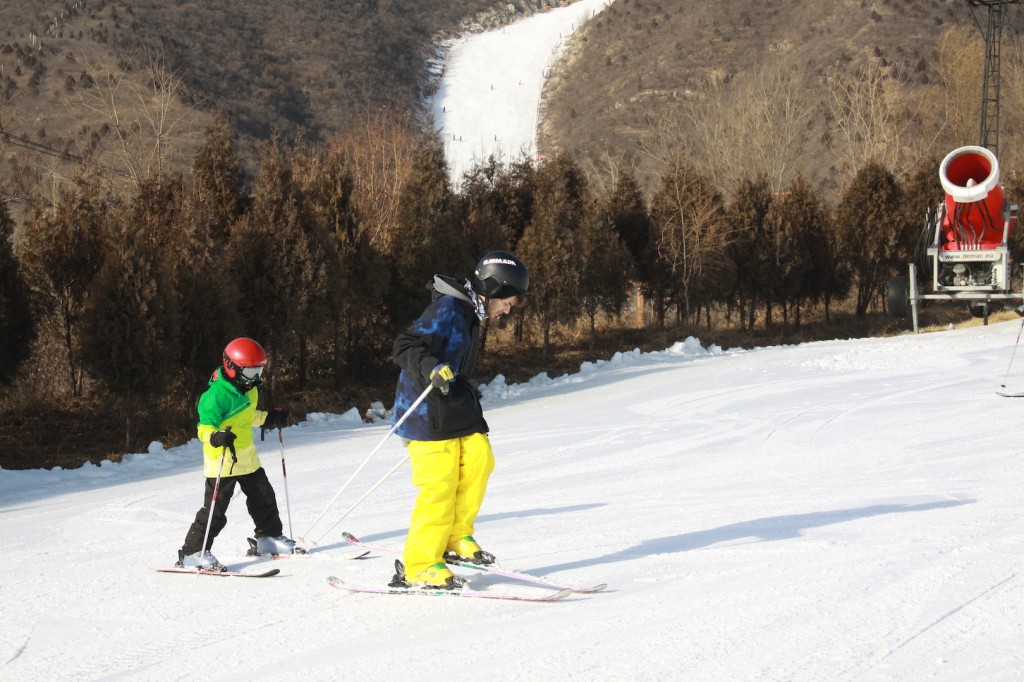 _________________________
Where to Start?
Just pop an email to peter@imagine-china.com or call 010 5739 4933 and we can discuss the best way to proceed with your school ski trip
 _________________________